As the legal landscape becomes increasingly competitive, law firms constantly seek innovative ways to attract potential clients and grow their businesses. One of the most effective strategies in the digital age is generating quality legal leads. This article discusses legal leads and why lead generation is crucial for law firms. It also looks at how you can use social media and real-time ways to get high-quality, exclusive leads. This guide helps attorneys and law firms attract clients and expand their reach in the legal services industry. It offers valuable insights and practical tips for success in this constantly changing field.
Understanding Legal Leads:
A legal lead is someone who wants to get legal help or have a lawyer represent them. Legal leads can come from many different places, such as online platforms, referrals, and marketing efforts. Law firms strive to capture and convert these leads into paying clients to sustain and grow their businesses.
The Significance of Quality Leads for Law Firms:
Quality leads are the lifeblood of any law firm. When law companies have a steady flow of good leads, they have a better chance of turning those people into long-term clients. Quality leads increase a law firm's revenue and enhance its reputation and client base. Law firms can ensure sustainable growth and success by focusing on generating quality leads.
Effective Lead Generation Strategies:
a) Identifying Target Audience: Understanding your target audience is crucial for effective lead generation. Identify the demographics, preferences, and legal needs of your ideal clients.
b) Search Engine Optimization (SEO): Improve your website and online content with the right keywords to rank higher in search results. This will help you get more organic traffic.
c) Content Marketing: Create informative and engaging content, such as blog posts, articles, and videos, that address common legal concerns and provide value to your target audience.
d) Referral Programs: Establish partnerships and referral networks with other professionals, such as financial advisors or real estate agents, who can refer clients to your law firm.
e) Webinars and Workshops: Conduct webinars and workshops to educate your target audience on legal topics of interest, showcasing your expertise and building credibility.
f) Landing Pages and Lead Magnets: Create dedicated landing pages with compelling offers or lead magnets, such as free legal consultations or e-books, to capture contact information and generate leads.
Marketing Techniques for Law Firms:
a) Pay-Per-Click (PPC) Advertising: Use paid advertising platforms like Google Ads to display targeted ads to potential clients searching for legal services.
b) Email Marketing: Build an email list of interested prospects and nurture them with relevant and personalized content, fostering relationships and encouraging conversions.
c) Online Directories: List your law firm in reputable online directories, ensuring maximum visibility and making it easier for potential clients to find you.
d) Client Testimonials and Reviews: Display positive testimonials and reviews from satisfied clients on your website and other platforms, enhancing your credibility and trustworthiness.
e) Public Relations (PR): Collaborate with media outlets, contribute expert opinions, and publish press releases to raise awareness of your law firm and its expertise.
f) Local SEO: Optimize your online presence for local searches by including location-specific keywords and ensuring accurate business listings across various platforms.
Leveraging Social Media for Lead Generation:
Social media platforms offer tremendous opportunities for law firms to engage with potential clients and generate quality leads. By creating a strong social media presence, law firms can:
a) Establish Brand Identity: Develop a consistent brand identity across social media platforms, reflecting your law firm's values, expertise, and unique selling propositions.
b) Engage with the Community: Interact with your target audience by responding to comments, messages, and inquiries promptly, building trust and credibility.
c) Share Valuable Content: Regularly publish informative and shareable content, including blog posts, infographics, and videos, that resonate with your target audience.
d) Run Targeted Advertising Campaigns: Leverage social media advertising features to reach a specific demographic, interest group, or geographical location with tailored messages and offers.
e) Host Live Q&A Sessions: Conduct live question-and-answer sessions on platforms like Facebook or Instagram, addressing legal queries and showcasing your expertise.
f) Collaborate with Influencers: Partner with social media influencers or industry experts who align with your law firm's values and target audience, expanding your reach and credibility.
Real-Time Approaches to Attract Potential Clients:
In today's fast-paced world, real-time approaches can significantly impact lead generation services for law firms. Getting new clients for law firms can be done effectively by using the following methods:
a) Chatbots and Live Chat: Implement chatbots or live chat features on your website and social media platforms to engage with potential clients instantly and address their queries in real-time.
b) Instant Call-Back Services: Offer instant call-back services, allowing potential clients to request a call from a lawyer within minutes, showcasing your commitment to providing timely assistance.
c) Immediate Response to Inquiries: Prioritize prompt and personalized responses to inquiries received via email, social media, or phone calls, ensuring potential clients feel valued and heard.
d) Real-Time Social Listening: Monitor social media platforms and online forums for conversations related to legal issues or queries, providing timely and accurate advice to potential clients in need.
e) Mobile-Friendly User Experience: Optimize your website and online platforms for mobile devices, as many potential clients use smartphones and tablets to search for legal services.
Optimizing Legal Leads for Attorneys:
Attorneys play a vital role in converting legal leads into paying clients. Here are some key strategies to optimize legal attorney leads:
a) Active Listening: Attentively listen to potential clients' concerns, ensuring they feel heard and understood. Empathizing with their situation builds trust and increases the likelihood of conversion.
b) Tailored Solutions: Offer personalized legal solutions that address potential clients' specific needs and objectives. Demonstrate how your expertise can help them navigate legal complexities effectively.
c) Transparent Communication: Maintain transparent and open communication with potential clients, explaining legal processes, fees, and possible outcomes clearly and understandably.
d) Follow-Up and Relationship Building: Implement a structured follow-up system to nurture leads over time. Regularly engage with potential clients, providing updates and staying top of mind.
e) Continued Education and Training: Stay updated with the latest legal developments, regulations, and best practices in your practice area. Continuous learning enhances your expertise and enables you to offer valuable insights to potential clients.
Law Firm Marketing for Maximum Results:
To maximize the impact of your law firm's marketing efforts, consider the following strategies:
a) Data-Driven Decision Making: Measure the success of your marketing initiatives, pinpoint weak spots, and fine-tune your approach with the help of data analytics tools.
b) Conversion Rate Optimization (CRO): Continuously test and optimize your website's design, user experience, and call-to-action elements to enhance conversion rates and maximize lead generation.
c) Customer Relationship Management (CRM) Software: Implement CRM software to track and manage leads effectively. This allows you to prioritize follow-ups, nurture leads, and measure the success of your marketing initiatives.
d) Referral Programs and Incentives: Develop referral programs that incentivize existing clients or partners to refer potential clients to your law firm, leveraging their networks and trust.
e) Thought Leadership and Guest Blogging: Establish yourself or your law firm as a thought leader in your practice area by contributing guest articles to reputable publications and industry blogs.
The Quest for the Best Legal Leads:
Finding the best legal leads in the competitive legal services industry can be a game-changer. Consider the following strategies to optimize your lead generation efforts:
a) Quality Over Quantity: Focus on attracting high-quality leads that align with your law firm's expertise and target audience. A smaller number of quality leads can yield better conversion rates and long-term client relationships.
b) Refining Targeting Techniques: Continuously analyze and refine your targeting techniques to reach the most relevant and potential clients. Leverage data and analytics to identify your ideal clients' demographics, interests, and behaviors.
c) Collaborations and Partnerships: Form strategic collaborations and partnerships with complementary professionals or organizations, expanding your reach and accessing new pools of potential clients.
d) Tracking and Analytics: Implement tracking and analytics tools to monitor the performance of your lead generation strategies. Measure each channel and campaign's return on investment (ROI) to optimize your efforts effectively.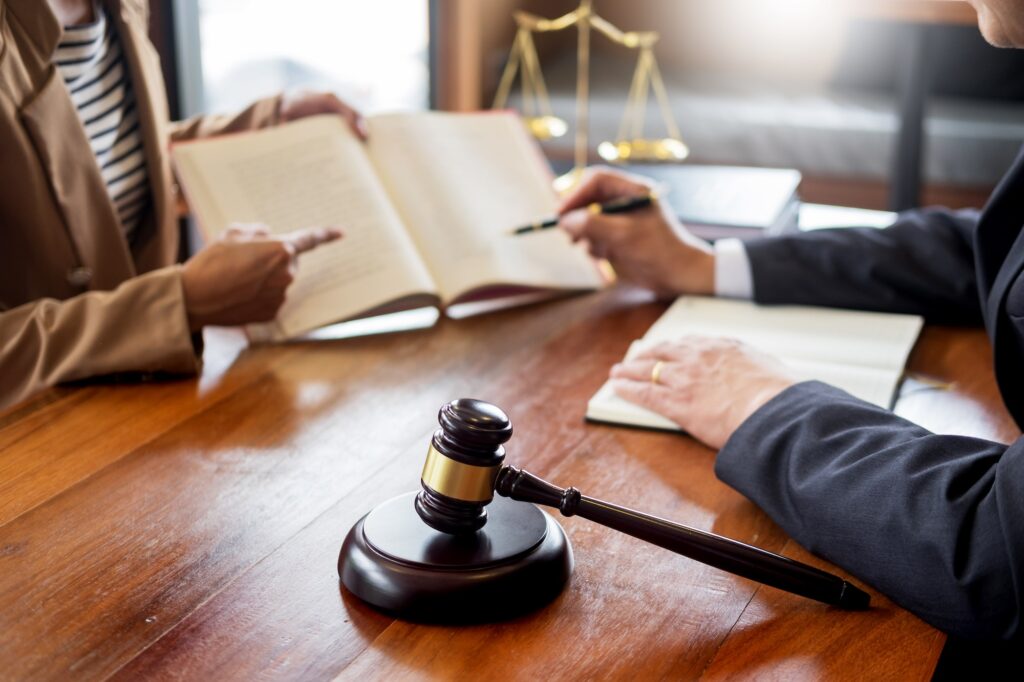 Unveiling the Secrets of Successful Leads for Lawyers:
To enhance your lead generation efforts and succeed in attracting potential clients, here are some additional tips:
a) Personal Branding: Develop a strong personal brand as a lawyer by showcasing your expertise, experience, and values through online platforms, publications, and public speaking engagements.
b) Continuous Learning: Stay updated with the latest legal trends, industry news, and emerging technologies that may impact your practice area. Adapting to change and continuously expanding your knowledge enhances your credibility and attracts potential clients.
c) Networking and Professional Associations: Attend industry conferences, seminars, and networking events to connect with fellow professionals, share insights, and build relationships that may lead to referrals and collaborations.
d) Client Feedback and Reviews: Encourage satisfied clients to leave positive reviews and testimonials on platforms like Google, Yelp, or LinkedIn. Positive feedback enhances your online reputation and acts as social proof for potential clients.
e) Evolving Digital Landscape: Keep an eye on the evolving digital landscape and emerging marketing trends. Embrace new technologies like artificial intelligence and chatbots to streamline your lead generation processes and stay ahead of the competition.
Frequently Asked Questions (FAQs):
Q: How can law firms generate quality leads?
A: Law firms can generate quality leads through effective lead generation strategies such as identifying their target audience, implementing SEO techniques, creating valuable content, leveraging referrals, hosting webinars, and utilizing landing pages and lead magnets.
Q: How can social media help in lead generation for law firms?
A: Social media platforms provide law firms with the opportunity to engage with potential clients, share informative content, run targeted advertising campaigns, host live Q&A sessions, and collaborate with influencers, thereby generating quality leads.
Q: What are real-time approaches for attracting potential clients?
A: Real-time approaches involve utilizing technologies like chatbots and live chat, offering instant call-back services, providing immediate responses to inquiries, engaging in real-time social listening, and optimizing mobile user experiences to attract potential clients actively seeking legal assistance.
Q: How can attorneys optimize legal leads for conversion?
A: Attorneys can optimize legal leads for conversion by actively listening to potential clients, offering tailored solutions, maintaining transparent communication, following up and building relationships, and continuously enhancing their education and training.
Q: What are some effective marketing techniques for law firms?
A: Some effective marketing techniques for law firms include PPC advertising, email marketing, online directories, client testimonials and reviews, PR activities, local SEO optimization, and thought leadership through guest blogging.
Q: How can law firms find the best legal leads?
A: Law firms can find the best legal leads by focusing on quality over quantity, refining their targeting techniques, forming collaborations and partnerships, and utilizing tracking and analytics tools to measure the effectiveness of their lead generation efforts.
Conclusion:
In the competitive realm of legal services, generating quality leads is crucial for the success and growth of law firms. By implementing effective lead generation strategies, leveraging social media platforms, adopting real-time approaches, optimizing legal leads for attorneys, and embracing various marketing techniques, law firms can attract potential clients, enhance their reputation, and achieve sustainable growth. It is essential to stay updated with the evolving digital landscape and continuously refine lead generation efforts to maximize results. By using the ideas and tips in this guide, you can unlock the potential of legal leads and take your law company to new heights.
Don't let legal challenges overwhelm you – harness the expertise of highly skilled attorneys available at TheLawyerDirectory and find your peace of mind.