Many people have to deal with the adverse effects of discrimination in their daily lives. When subjected to discrimination, knowing your rights and options to combat such injustice is essential. This article will delve into the world of discrimination lawyers and various related aspects, such as the role of discrimination lawyers in Los Angeles, free discrimination lawyer, anti-discrimination advocates, and black discrimination lawyers. We'll explore the critical services these legal professionals offer and how they help individuals seek justice in the face of discrimination. Whether you've experienced discrimination or want to understand how to support those who have, this article is your comprehensive guide.
Discrimination Lawyers: Champions of Justice
Discrimination lawyers are legal professionals who advocate for individuals who have experienced discrimination. They possess in-depth knowledge of anti-discrimination laws, civil rights, and employment regulations. With their expertise and dedication, they fight to protect the rights of those facing discrimination based on race, gender identity, age, religion, disability, or other protected characteristics.
The primary responsibilities of discrimination lawyers include the following:
Representing their clients in legal proceedings.
Providing counsel.
Negotiating settlements with the opposing party.
They play a pivotal role in ensuring that victims of discrimination receive fair treatment under the law.
The Law Firm: A Supportive Partner in Your Battle
A reputable law firm specializing in discrimination cases can be a supportive partner in your battle against discrimination. Such businesses have access to seasoned attorneys who have a history of successfully representing discrimination victims. These lawyers understand the complexities of discrimination cases and are well-versed in the nuances of employment law.
Victims of Discrimination: Understanding Their Struggles
Overview of Discrimination Cases and Types
Discrimination can manifest in various forms, each posing unique challenges to the victims. Understanding the types of discrimination cases is essential to recognize when your rights have been violated. Common types include:
Age Discrimination: Discrimination against individuals based on their age, particularly in hiring or promotion decisions.
Sexual Orientation Discrimination: Discrimination based on a person's sexual orientation, often resulting in unfair treatment and harassment.
Harassment in the Workplace: Unwanted behavior, including verbal, non-verbal, or physical conduct, that creates a hostile work environment.
Discrimination Based on National Origin: Treating individuals unfairly due to their country of origin, ethnicity, or accent.
Disability Discrimination: Discrimination against individuals with disabilities, whether visible or invisible.
Race and Gender Discrimination: Unfair treatment based on race or gender, often leading to disparities in pay and opportunities.
Sexual Harassment: A Serious Workplace Concern
Sexual harassment is a prevalent issue that affects countless employees in various industries. It includes verbal or physical behavior of a sexual nature that is not desired, such as approaches, requests, or comments. Such behavior creates an uncomfortable and unsafe work environment. Employees who experience sexual harassment can seek legal assistance from a discrimination lawyer to address the matter appropriately.
Discrimination Lawyer Los Angeles: Navigating Complex Cases
Unfortunately, Los Angeles, being a diverse metropolis, witnesses its share of discrimination cases. Discrimination lawyer in Los Angeles deals with this cosmopolitan city's unique challenges. They understand the local laws, regulations, and court systems, allowing them to navigate complex cases with finesse.
Whether it's workplace discrimination, housing bias, or any other form of injustice, discrimination lawyer in Los Angeles stands strong against these violations, safeguarding the rights of their clients.
Free Discrimination Lawyers: Accessible Legal Assistance
Seeking justice against discrimination should not be hindered by financial barriers. Free discrimination lawyers fill this crucial role by providing legal assistance to individuals who cannot afford private representation. These lawyers work with nonprofit organizations, legal aid societies, and pro bono initiatives to offer their services at no cost.
If you are facing discrimination but are worried about the cost of hiring a lawyer, free discrimination lawyers can be a viable option to protect your rights without financial strain.
Anti-Discrimination Lawyers: Advocates for a Fair Society
Anti-discrimination attorneys go beyond individual cases; they advocate for societal change and fair treatment for all. These legal champions tirelessly promote awareness of discrimination issues and challenge systemic biases.
Through their efforts, they aim to influence policy changes, encourage inclusive practices in institutions, and address discriminatory practices in society. Anti-discrimination lawyers are crucial in creating a more equitable world for everyone.
Black Discrimination Lawyers: Empowering the Community
Black discrimination lawyers advocate for the rights of Black individuals who face discrimination. They understand the unique challenges and prejudices that the Black community encounters and are deeply committed to dismantling systemic racism.
These lawyers offer legal representation and serve as pillars of support and empowerment within their communities. They help their clients navigate the legal system while promoting initiatives that aim to eradicate racial discrimination.
The Intersectionality of Discrimination: Addressing Multiple Forms of Bias
Discrimination is seldom limited to a single aspect of an individual's identity. It can be intersectional, involving multiple layers of bias. For example, someone may face discrimination based on both race and gender, making their experience even more complex.
Discrimination lawyers who are sensitive to the intersectionality of bias are equipped to handle intricate cases with a deeper understanding of the challenges their clients face.
The Role of Mediation: Finding Middle Ground
Mediation can sometimes be a valuable approach to resolving discrimination cases. Mediation involves a neutral third party facilitating constructive dialogue between the affected parties. It aims to find common ground and mutually acceptable solutions.
Mediation can be a less adversarial and time-consuming option, allowing parties to reach resolutions without needing a protracted court battle.
Reporting Discrimination: Knowing Your Options
If you experience discrimination, knowing how and where to report the incident is essential. Various organizations and government agencies are dedicated to addressing discrimination complaints. Reporting helps in seeking justice and serves as an important step in raising awareness about discriminatory practices.
Pursuing Legal Action: Understanding the Process
When faced with discrimination, pursuing legal action can be a daunting prospect. Discrimination lawyers guide their clients through the entire process, from gathering evidence to filing a formal complaint or lawsuit.
Understanding the statute of limitations, deadlines for filing complaints, and the specific requirements for your case is crucial. A discrimination lawyer will ensure that you are well informed and prepared for each step.
Employment Law and Federal Regulations: Safeguarding Your Rights
Understanding Equal Employment Opportunity Commission (EEOC)
The Equal Employment Opportunity Commission (EEOC) is a federal agency responsible for enforcing laws against workplace discrimination. It provides individuals with recourse to file complaints and take legal action against discriminatory practices. If you believe your rights have been violated, seeking guidance from the EEOC can be crucial in your journey to justice.
Title VII of the Civil Rights Act of 1964: A Landmark Legislation
Title VII of the Civil Rights Act of 1964 is a seminal federal statute that prohibits racial, ethnic, religious, sexual orientation, and national origin discrimination in the workplace. It laid the foundation for equality in the workplace and remains a cornerstone of anti-discrimination legislation.
Federal Anti-Discrimination Laws: A Comprehensive Shield
Federal laws serve as a comprehensive shield against discrimination, encompassing various aspects such as age, disability, equal pay, and more. Understanding these laws can help you recognize instances of discrimination and take appropriate action to protect your rights.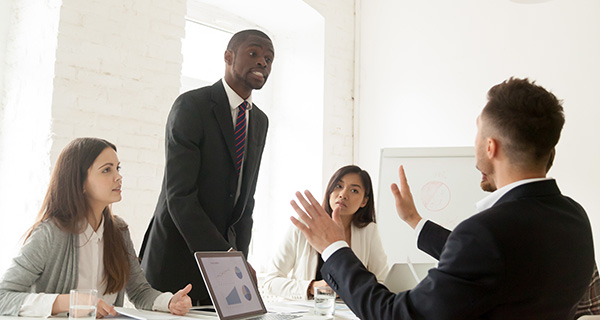 Employment Discrimination Lawyer: Your Guide to Justice
Role and Importance of an Employment Discrimination Lawyer
An employment discrimination lawyer is pivotal in guiding you through the legal process of fighting discrimination. They have a deep understanding of employment law and can offer expert advice tailored to your situation.
Building a Strong Case: How an Employment Discrimination Lawyer Can Help
Navigating the legal intricacies of discrimination cases can be overwhelming without a lawyer's expertise. An experienced employment discrimination lawyer can help gather evidence, interview witnesses, and build a robust case to present in court or during negotiations.
Prohibits Discrimination: Creating a Fair Workplace Environment
Federal law strictly prohibits discrimination in the workplace, aiming to create a fair environment for all employees. Emphasizing the importance of diversity and inclusion, these laws seek to eradicate discriminatory practices that hinder progress and damage the workforce's fabric.
Employment Opportunities: Equal Access for All
Promoting Equality in Employment Opportunities
Discrimination can severely impact an individual's access to job opportunities, depriving them of fair and equal treatment. Understanding employment opportunities under federal law can empower individuals to challenge discriminatory practices and secure their rightful place in the job market.
American with Disabilities Act: Safeguarding the Rights of Disabled Employees
Important legislation that safeguards the rights of people with impairments is the Americans with Impairments Act (ADA). It ensures that employers provide reasonable accommodations to enable disabled employees to work comfortably and productively.
Age Discrimination in Employment Act: Advocating for Older Workers
The ADEA prohibits employers from using age as a factor in making hiring or promotion decisions for anyone above the age of 40. It promotes equal employment opportunities for older workers and prevents age-based prejudices.
Employment Discrimination Case: Seeking Justice
Understanding the Legal Process of an Employment Discrimination Case
Taking legal action against discrimination involves following a well-defined process. Familiarizing yourself with the steps can help you confidently navigate the case.
Prohibits Employment: The Fight for Justice Continues
The fight against employment discrimination remains ongoing. Prohibiting discriminatory practices is essential to foster a diverse and inclusive work environment that values the contributions of all employees.
Discrimination in the Workplace: Protecting Your Career
Workplace discrimination can have devastating effects on an individual's career and livelihood. It's essential to recognize the signs of discrimination, such as unequal treatment, harassment, or retaliation, and take timely action.
Discrimination lawyers specializing in workplace issues can protects employees and can help you gather evidence, evaluate the impact on your career, and pursue appropriate legal remedies.
Discrimination in Education: Promoting Equal Access
Discrimination can affect access to education and create barriers to academic success. Educational institutions must ensure that students are treated fairly and that their learning environments are inclusive and welcoming.
If you or someone you know has faced discrimination in an educational setting, a discrimination lawyer can advocate for the necessary changes and seek justice.
Discrimination in Housing: Securing Your Home
Housing discrimination is illegal and unethical. It occurs when individuals are denied housing opportunities based on their race, gender, familial status, disability, or other protected characteristics.
A discrimination lawyer can help victims of housing discrimination assert their rights and pursue appropriate legal action to secure suitable housing.
Discrimination in Healthcare: Ensuring Equal Treatment
Every individual deserves equal and respectful treatment in healthcare settings. Unfortunately, discrimination can occur in medical facilities, leading to substandard care and emotional distress.
Discrimination lawyers are crucial in holding healthcare providers accountable for discriminatory actions and advocating for equal treatment for all patients.
The Impact of Discrimination: Mental Health and Well-being
The effects of discrimination extend beyond the immediate incident, impacting mental health and overall well-being. Experiencing discrimination can lead to anxiety, depression, and other psychological challenges.
Supportive resources, including mental health professionals and support groups, can help individuals cope with the aftermath of discrimination.
Empowering Allies: Standing Together Against Discrimination
Fighting discrimination is not the responsibility of victims alone. Allies play a vital role in challenging bias and promoting inclusion. By educating themselves about discrimination issues and supporting affected individuals, allies contribute to a more just and compassionate society.
FAQs
Q: How can I find a discrimination lawyer near me?
A: You can start by searching online for discrimination lawyers in your area. Consider seeking recommendations from friends, family, or local legal aid organizations.
Q: Are discrimination lawyers expensive to hire?
A: While some discrimination lawyers offer their services pro bono or provide free legal assistance, others may charge fees. It's essential to discuss fees and payment options during the initial consultation.
Q: Can I report discrimination without involving a lawyer?
A: You can report discrimination to relevant government agencies or organizations without a lawyer's involvement. However, consulting a discrimination lawyer can help you understand your rights and explore legal avenues for seeking justice.
Q: How long do discrimination cases typically take to resolve?
A: The duration of discrimination cases can vary widely, depending on various factors, including the complexity of the case and the legal process involved. Some cases may be resolved through mediation, while others might proceed to trial, taking several months or even years.
Q: What should I do if I witness discrimination in my workplace?
A: If you witness discrimination in your workplace, it's essential to take action. Report the incident to HR or a supervisor and encourage the affected individual to seek legal advice. Be a supportive ally and advocate for a discrimination-free workplace.
Q: How can I support someone who has experienced discrimination?
A: Listen to their experiences without judgment, offer emotional support, and educate yourself about discrimination issues. Encourage them to seek legal assistance if needed and stand with them in their pursuit of justice.
Conclusion: A World Without Discrimination
In conclusion, discrimination lawyers are champions of justice who play a crucial role in combating discrimination and protecting the rights of those affected. Whether it's a discrimination lawyer in Los Angeles or free discrimination lawyer, these legal professionals serve as beacons of hope for individuals seeking justice.
As we work towards a world without discrimination, let us all stand together, united in our resolve to fight bias and foster an inclusive society. We can build a future in which people of all stripes are accorded the same degree of respect and dignity by acknowledging the efficacy of empathy, education, and concerted effort.
Unlock the doors to justice! Contact us at TheLawyerDirectory for free quotes and embark on your journey with top-notch lawyers by your side.