Civil litigation is an extensive law field encompassing various disputes between individuals, businesses, non-profit organizations, and government agencies. These disputes can be over contracts, personal injury, property, and many other areas where non-criminal laws apply. The attorney representing clients in such cases is a civil litigation attorney. Civil litigation attorneys are experts in the law who use their skills and knowledge to guide and stand up for their clients at every step of the court process. This can include pre-trial negotiations, mediations, arbitrations, and court trials. Their primary goal is to resolve their client's disputes in a manner that best serves their interests.
When Should I Contact a Civil Litigation Attorney Near Me?
Recognizing when to contact a civil litigation attorney near you is crucial. Early consultation allows you to better understand your legal rights and potential remedies. For instance, you might require legal assistance when dealing with business disputes, breach of contract, personal injury cases, or property disputes.
Civil litigation attorneys in your locality will clearly understand the local and state laws applicable to your case. Additionally, their proximity facilitates easy and efficient communication, making navigating the complexities of your legal situation simpler.
Evaluating the Expertise of Civil Litigation Attorneys
Civil litigation attorneys possess a wide range of skills and expertise. They must be proficient in the rules of civil litigation and be adept at negotiation, dispute resolution, and public speaking. They must also be skilled in conducting exhaustive research, preparing legal documents, and developing an effective litigation strategy.
To evaluate the expertise of a civil litigation attorney, consider their education, their level of experience, especially in your specific type of case, their track record of successful outcomes, and their reputation within the legal community.
A Closer Look at Attorney Civil Litigation
In attorney civil litigation, attorneys apply their comprehensive knowledge of substantive and procedural law to a broad spectrum of disputes. They can specialize in various sub-fields of civil litigation, such as commercial litigation, personal injury, or family law.
These attorneys are skilled in the art of negotiation and advocacy, essential components in achieving successful outcomes in civil disputes. They use these skills and their knowledge of the law to build strong cases for their clients.
Tips for Searching: Civil Litigation Attorneys Near Me
When you are seeking civil litigation attorneys near you, it's important to consider several factors before making a choice. Look at their areas of expertise, experience level, and reputation. Consultation with the attorney can provide a lot of insight into their communication style, approach to cases, and legal fees.
Online search engines, local law directories, and your state bar association's website are all excellent resources for finding local civil litigation attorneys. Remember, a well-informed decision will increase your chances of a favorable outcome.
Why Seek a Civil Suit Lawyers Free Consultation?
A free consultation with civil suit lawyers allows potential clients to discuss their cases without any financial commitment. This meeting enables the attorney to evaluate the case, discuss possible legal strategies, and allow the potential client to decide if the attorney fits their needs.
Moreover, free consultations provide an opportunity to understand your legal rights, learn about potential outcomes, and understand the potential cost of your case.
Finding Civil Suit Lawyers Free Consultation Near Me
Finding a civil suit lawyer's free consultation near you is easier than you think. Many attorneys offer free initial consultations to evaluate potential cases. You can find these attorneys by searching online, checking legal directories, or contacting your local bar association.
You should provide a brief but comprehensive summary of your case and any relevant documents during the consultation. This preparation will enable the lawyer to provide valuable initial guidance.
Identifying the Best Lawyers for Civil Cases
The best lawyers for civil cases have several attributes that set them apart. They are highly knowledgeable about civil law, have extensive experience, display strategic thinking, and are committed to their clients.
Moreover, the best lawyers are excellent communicators in writing and orally. They keep themselves updated with the latest legal developments and use their knowledge to build the best possible case for their clients.
The Journey of Finding: I Need a Civil Attorney
If you find yourself in a situation where you think, "I need a civil attorney," it's essential to start the search process immediately. Identify your legal issue and the type of attorney best serving your needs.
Use resources like state bar association websites, online legal directories, and personal recommendations to compile a list of potential attorneys. Then, reach out to them for a consultation, and don't forget to ask about their experience, approach to cases like yours, and fee structure.
Demystifying Civil Suit Lawyer Cost
Understanding civil suit lawyer costs is crucial when planning for legal proceedings. Costs can significantly vary based on the case's complexity, the attorney's experience level, and geographic location.
Civil litigation attorneys might charge an hourly rate, a flat fee for certain services, or a contingency fee (a percentage of the client's award or settlement). It's essential to clarify the fee structure during the initial consultation to avoid surprises later on.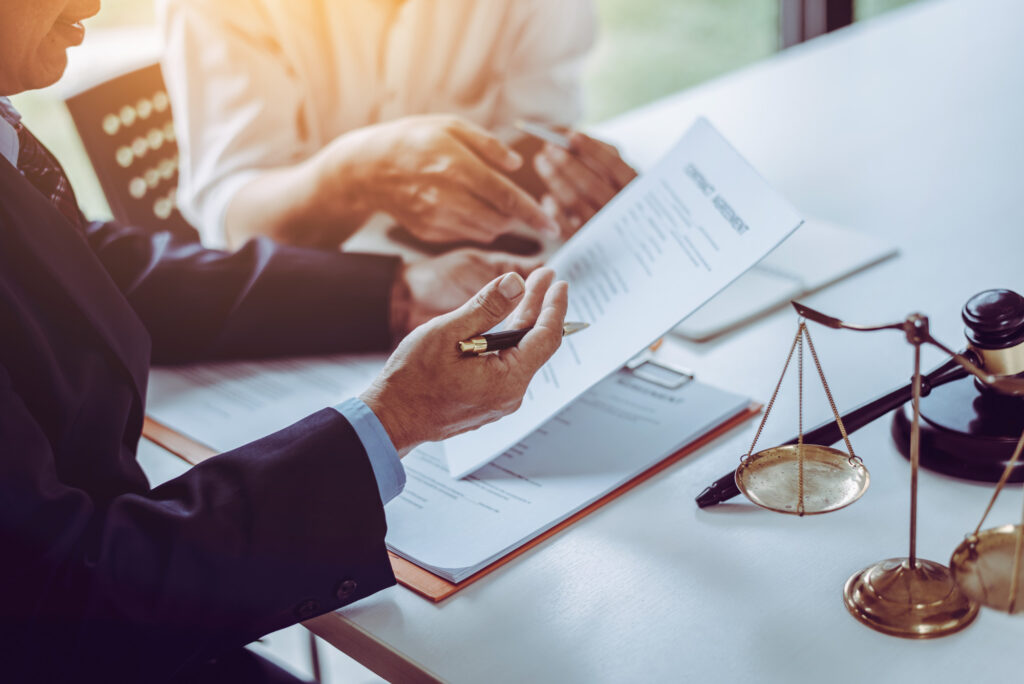 Frequently Asked Questions
What is a civil litigation attorney?
A civil lawsuit attorney is a lawyer who helps people with legal problems that are not crimes. These disagreements can be between people, businesses, or government agencies. They can be about a wide range of things, such as contracts, property, or personal injuries.
When should I contact a civil litigation attorney?
It is advisable to contact a civil litigation attorney as soon as you anticipate a legal dispute. Early consultation allows the attorney to evaluate your case, provide you with advice regarding your legal rights, and devise a suitable strategy to handle your case.
How do I find a civil litigation attorney near me?
You can find a civil litigation attorney near you through online search engines, local legal directories, or your state bar association's website. It's also beneficial to ask for recommendations from friends, family, or professional acquaintances.
What does a free consultation with a civil suit lawyer involve?
A free consultation is an initial meeting between a potential client and a lawyer. During this consultation, you can discuss your legal issue, and the attorney can evaluate the merits of your case. You can also use this time to see if the lawyer is a suitable fit for you.
How do I find a civil suit lawyer offering a free consultation near me?
These attorneys can be located by conducting an internet search, perusing a local legal directory, or calling the bar organization in your area. Make sure to prepare for the consultation by summarizing your case and gathering any relevant documents.
What makes a lawyer the best for civil cases?
The best lawyers for civil cases are those with extensive knowledge and experience in civil law. They should also possess strong negotiation and advocacy skills, be adept at strategic thinking, and have a solid track record of success in similar cases.
What should I do when I need a civil attorney?
If you need a civil attorney:
Start by identifying your legal issue and the type of attorney that can best handle your case.
Use online resources, local legal directories, and personal recommendations to find potential attorneys.
Contact these attorneys for a consultation to determine whether they fit your case well.
How much does a civil suit lawyer cost?
The cost of a civil suit lawyer can change a lot, depending on things like how hard your case is, how much experience the lawyer has, and where they are located. A lawyer may charge by the hour, by the case, or on a contingency basis (a percentage of any money won or settled). Make sure to discuss the fee structure during your initial consultation.
What types of cases do civil litigation attorneys handle?
Civil litigation attorneys handle various non-criminal legal disputes. These can include contract disputes, personal injury cases, property disputes, tort claims, and disputes involving business entities.
Do I need a civil litigation attorney for every civil dispute?
Not necessarily. Some civil disputes can be resolved through direct negotiation or mediation. However, if your dispute involves substantial financial or property interests, complex legal issues, or if the other party has legal representation, it is often advisable to engage a civil litigation attorney.
Conclusion
Civil litigation can be hard to understand and manage, but a civil litigation attorney can give you the advice and support you need to get a good result. Whether you're facing a contract dispute, a personal injury claim, or a complex business dispute, an experienced civil litigation attorney can be a valuable ally in your legal journey.
Early consultation with a civil litigation attorney can clarify your legal rights and potential remedies. So, if you think, "I need a civil attorney," don't hesitate to start your search immediately.
Don't let legal worries hold you back – explore free quotes from exceptional lawyers at TheLawyerDirectory.