Bankruptcy is a formal process that lets people and businesses get out of large debt and start over. However, the complexities involved in bankruptcy filings can be overwhelming for those already facing financial hardships. For individuals unable to afford legal representation, the idea of navigating the legal intricacies can seem impossible. Fortunately, pro bono bankruptcy lawyers, also known as low-income bankruptcy lawyers, provide a ray of hope for these individuals. In this article, we will talk about the significance of pro bono bankruptcy lawyers, their availability across various regions, with a specific focus on California, and the role of legal aid in helping those going through bankruptcy.
What are Pro Bono Bankruptcy Lawyers?
Pro bono legal services are offered voluntarily and without charge to individuals who cannot afford representation. The legal community recognizes the importance of pro bono work in bridging the justice gap and ensuring access to justice for all. Bankruptcy is one area where the need for pro bono legal services is particularly pronounced. Low-income bankruptcies lawyers play a crucial role in guiding financially distressed individuals through bankruptcy, helping them regain control of their financial future. Additionally, legal aid organizations often collaborate with pro bono lawyers to extend their reach and provide comprehensive assistance to those in need.
The Need for Pro Bono Bankruptcy Lawyers
Financial distress can take a significant toll on individuals and families. The emotional and mental burden, coupled with the complexities of bankruptcy laws, can leave people feeling overwhelmed and isolated. More people are looking for help with the complicated bankruptcy process, so more people are looking for free legal services. Pro bono projects have become very important for closing the justice gap and ensuring that everyone has access to a lawyer, no matter how much money they have.
Pro Bono Bankruptcy Lawyers Near Me
Finding pro bono bankruptcy lawyers in one's local area is essential for accessing these valuable services. Understanding the eligibility requirements and how to qualify for pro bono bankruptcy services is crucial for those seeking assistance. Local pro bono lawyers have unique insights into regional bankruptcy laws and can provide tailored guidance to clients. This section will explore the ways individuals can find pro bono bankruptcy lawyers near them and what to expect during the process.
Pro Bono Bankruptcy Lawyers in California
People know California for its varied economy and busy business scene. However, it is also home to individuals and families grappling with financial hardships. The availability of pro bono bankruptcy lawyers in California can be a lifeline for those seeking a fresh start. This section will delve into the bankruptcy landscape in California, the presence of pro bono bankruptcy lawyers, and share inspiring success stories of individuals who received pro bono assistance in the state.
Legal Aid's Role in Bankruptcies
Legal help groups are very important for people who want to file for bankruptcy. These organizations extend their support to low-income individuals and families, offering various services to help them navigate the legal process. Collaborating with pro bono bankruptcy lawyers, legal aid organizations create a more comprehensive support system for those in financial crisis. This section will explore the nature of legal aid assistance in bankruptcy cases and the collaborative efforts that maximize their impact.
The Process of Working with Pro Bono Bankruptcy Lawyers
Navigating the bankruptcy process with the help of pro bono lawyers involves several essential steps. This section will outline the process, starting from the initial consultation and eligibility assessment to the document preparation and review stages, and finally, representation in court and beyond. Understanding this process can empower individuals seeking pro bono assistance and give them a clear picture of what to expect.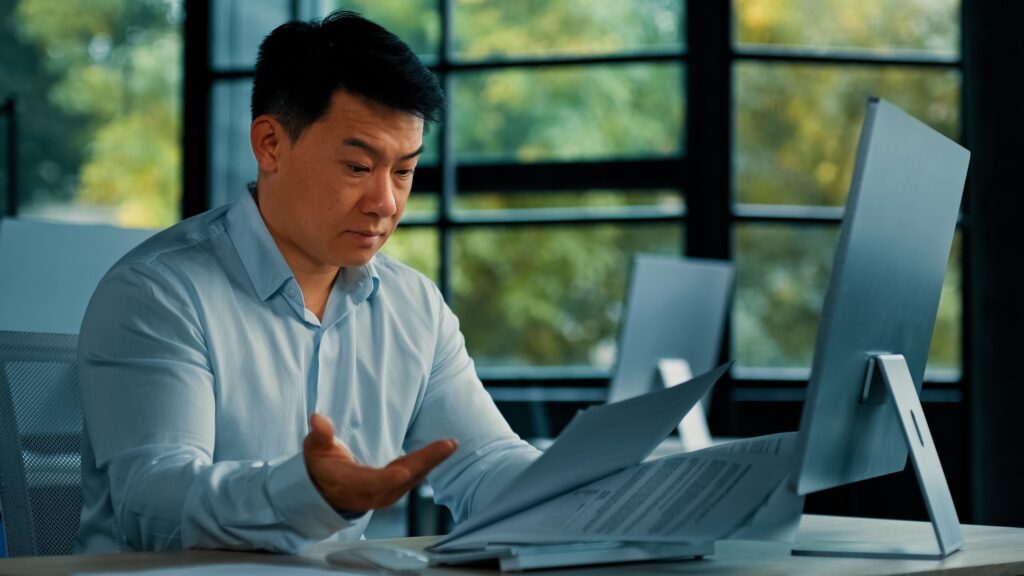 Challenges and Benefits of Pro Bono Bankruptcy Services
While pro bono bankruptcy lawyers provide invaluable support, they also face certain challenges in assisting financially distressed clients. This section will shed light on the challenges faced by pro bono lawyers and their clients. Additionally, it will explore the positive impact of pro bono work on society, promoting equal access to justice for all and fostering a sense of community responsibility.
How to Get Involved: Becoming a Pro Bono Bankruptcy Lawyer
For legal practitioners interested in making a difference in the lives of individuals facing financial crises, becoming a pro bono bankruptcy lawyer can be immensely rewarding. This section will highlight the motivations behind lawyers offering pro bono services and the resources and support available for pro bono attorneys. It will also guide building a fulfilling and sustainable pro bono practice.
FAQS
1. What does "Pro Bono Bankruptcy Lawyer" mean?
A Pro Bono Bankruptcy Lawyer is an attorney who provides legal services free of charge to individuals or businesses facing financial distress and seeking bankruptcy relief. They offer their expertise voluntarily without expecting any payment for their services.
2. How can I find a Pro Bono Bankruptcy Lawyer near me?
You can start by contacting local legal aid organizations or bar associations. They often maintain lists of pro bono lawyers and can help connect you with one in your area specializing in bankruptcy cases.
3. Who is eligible for Pro Bono Bankruptcy services?
Eligibility criteria may vary depending on the pro bono lawyer or organization. Typically, individuals with low income and limited financial resources are prioritized. Some may also consider the complexity of the case and the individual's ability to pay for legal representation.
4. What types of bankruptcy cases do Pro Bono Bankruptcy Lawyers handle?
Pro Bono Bankruptcy Lawyers can handle various bankruptcy cases, including Chapter 7, Chapter 13, and sometimes Chapter 11 bankruptcies. They assist clients in understanding their options, preparing necessary documents, and representing them in court if needed.
5. Are Pro Bono Bankruptcy Lawyers less experienced than paid lawyers?
Not necessarily. Many Pro Bono Bankruptcy Lawyers are experienced professionals who choose to contribute their legal expertise to support those in need. Some may have extensive experience in bankruptcy law, while others may be new attorneys seeking practical experience.
6. Do I need to pay any fees to a Pro Bono Bankruptcy Lawyer?
Pro bono means "for the public good" or "free of charge." Pro Bono Bankruptcy Lawyers offer their services without any fees to clients who meet the eligibility criteria.
7. How can Pro Bono Bankruptcy Lawyers afford to work for free?
Pro Bono Bankruptcy Lawyers often choose to dedicate a certain number of hours to pro bono work each year. They may be supported by their law firms, legal clinics, or non-profit organizations that encourage and facilitate pro bono services.
8. Can Pro Bono Bankruptcy Lawyers represent me in court?
Yes, Pro Bono Bankruptcy Lawyers can represent you in court during bankruptcy proceedings. They will handle all necessary legal filings, attend hearings, and advocate on your behalf to help you achieve the best possible outcome.
9. Is the confidentiality of my case protected with a Pro Bono Bankruptcy Lawyer?
Yes, just like with any other attorney-client relationship, Pro Bono Bankruptcy Lawyers are bound by ethical rules to maintain strict confidentiality regarding their clients and their cases.
10. Can I switch from a Pro Bono Bankruptcy Lawyer to a paid attorney midway through my case?
While switching attorneys during your bankruptcy case is possible, it's essential to consider the implications and communicate with both lawyers to ensure a smooth transition.
11. Can I request additional pro bono hours from my attorney if my case becomes more complex?
Pro Bono Bankruptcy Lawyers typically offer their services based on a predetermined number of pro bono hours. However, you can discuss the situation with your lawyer and explore the possibility of additional assistance if needed.
12. How do Pro Bono Bankruptcy Lawyers benefit from offering free services?
Pro Bono Bankruptcy Lawyers gain a sense of fulfillment and satisfaction by using their legal skills to help those in financial crisis. It also allows them to give back to their community and contribute to access to justice efforts.
13. What if I don't qualify for pro bono services?
You may still have other options if you don't meet the eligibility criteria for pro bono services. Some legal aid organizations offer sliding-scale fees based on income, and resources are available for low-cost or affordable bankruptcy assistance. Exploring these options is essential to ensure you receive the legal support you need during your bankruptcy case.
Conclusion
Pro bono bankruptcy lawyers and legal aid organizations are lifelines for those in financial crisis. Their dedication to providing free legal services empowers individuals to navigate the complexities of bankruptcy and find a path toward a better financial future. By combining pro bono and legal aid efforts, society can foster a more inclusive and compassionate legal system that ensures access to justice for all, irrespective of financial status. As we progress, the continued support and commitment of pro bono lawyers and legal aid organizations will pave the way for a brighter future for those in need.
Unlock the doors to top-notch legal representation with free quotes at TheLawyerDirectory today!