Getting through the emotional turmoil of a divorce can be hard, and the last thing anyone wants is to have to deal with the legal issues without the right help. As with many major cities, Chicago offers many legal professionals specializing in the intricate realm of family law. With so many options available, finding the best fit can be overwhelming. This guide sheds light on the different categories of divorce lawyers in Chicago, from the best and top ones to those offering free and affordable services.
Divorce Legal Landscape in Chicago
Divorce law, as it stands, is multifaceted and varies significantly depending on numerous factors, including financial assets, child custody considerations, and more. With its vast population and diverse demographics, Chicago has many lawyers who deal exclusively with such cases. But how does one determine the right choice?
Best Divorce Lawyers in Chicago: The Cream of the Crop
When someone mentions the "best divorce lawyers in Chicago," it sparks intrigue. But what determines the 'best'? Is it years of experience, a flawless win rate, or the sheer number of satisfied clients? Arguably, it's a combination of all these and more.
Identifying the Best:
Accolades & Recognitions: Legal awards and acknowledgments often indicate expertise and consistent performance.
Referrals: Often, satisfied clients and peers are the best indicators of a lawyer's prowess.
Specialization: Some of the best lawyers only deal with specific nuances of divorce law, ensuring they're deeply knowledgeable in those areas.
Top Divorce Lawyers in Chicago: Setting the Benchmark
While the 'best' lawyers can be subjective and vary based on individual needs, 'top' lawyers in Chicago are often universally acknowledged for their exceptional skills and achievements. These are professionals that have set benchmarks in the industry.
Hallmarks of Top Lawyers:
Reputation: A strong reputation often comes from consistently delivering favorable results.
Expertise: Whether it's handling complex financial asset divisions or challenging custody battles, their expertise is evident.
Continuous Learning: They often study more, go to workshops, and keep up with the latest changes in divorce law.
Free Divorce Lawyers in Chicago: Ensuring Everyone Gets Fair Representation
Believing in the principle that everyone deserves fair representation, Chicago has many dedicated lawyers and organizations that provide pro bono services. These free divorce lawyers in Chicago ensure that financial constraints don't hinder justice.
Accessing Free Legal Services:
Legal Aid Foundations: These entities regularly assist those in need, offering legal services without any charges.
Bar Associations: Entities like the Chicago Bar Association may have directories or initiatives focusing on pro bono work.
Law Schools: Some institutions offer legal clinics where budding lawyers, under expert guidance, offer their services to those in need.
Affordable Divorce Lawyers in Chicago: Quality Meets Affordability
Between the best and free lawyers, a vast spectrum of legal professionals offer their expertise without burning a hole in your pocket. These affordable divorce lawyers in Chicago balance quality service and reasonable pricing.
Spotting Affordable Lawyers:
Transparent Fee Structures: They are upfront about their fees, ensuring no hidden costs surprise you.
Flexible Payment Plans: Some may offer payment plans or rates adjusted to your financial situation.
Referrals: Often, friends, family, or colleagues can guide you to experienced lawyers known for their affordability.
Navigating Your Choices
With such a vast array of options available, it's important to remember a few key pointers:
Determine Your Budget: Understand your financial constraints or willingness to spend.
Do Your Research: Utilize online reviews, client testimonials, and seek referrals.
Consultation: Before settling, meet multiple lawyers to get a feel for their approach and if they're the right fit.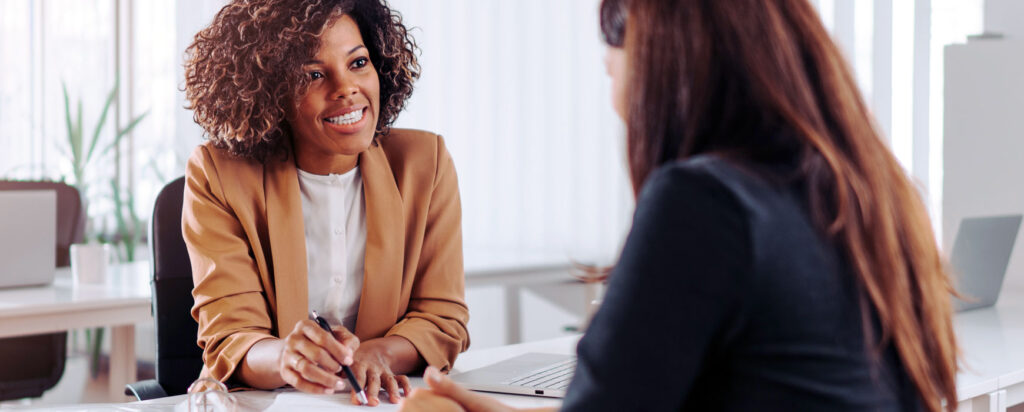 Frequently Asked Questions: Divorce Lawyers in Chicago
What determines the "best" divorce lawyer in Chicago?
The term "best" is subjective and can vary based on individual needs. However, accolades, recognitions, referrals, and specialization in specific areas of divorce law are often indicators of the best lawyers.
Are there any differences between the "best" and "top" divorce lawyers?
While both terms denote excellence, "best" is often subjective and may be based on individual client needs. "Top" lawyers are usually universally recognized for their expertise and achievements in the field.
How can I access free divorce legal services in Chicago?
Chicago has legal aid foundations, Bar Association initiatives, and law school clinics offering pro bono services. It's advised to reach out to these entities for assistance.
Are affordable divorce lawyers in Chicago less skilled than pricier ones?
Not necessarily. The fee a lawyer charges isn't always directly correlated to their skill. Some highly skilled lawyers might offer affordable rates to cater to a broader client base.
What should I expect during a consultation with a divorce lawyer?
During a consultation, the lawyer typically discusses your situation, gives preliminary advice, outlines potential strategies, and provides information on their fee structure.
How do I determine my budget for a divorce lawyer?
Consider your financial situation and the complexity of your case, and research average fees in Chicago. Factor in potential additional costs and set a realistic and manageable budget.
How important are online reviews and client testimonials in choosing a lawyer?
While they provide valuable insights, taking them as part of a bigger picture is essential. Meeting the lawyer and gauging your comfort level is equally important.
Do all divorce lawyers in Chicago handle child custody issues?
While many divorce lawyers handle child custody matters, it's advisable to ensure your chosen lawyer has experience and expertise in that area, especially if it's a complex situation.
Are there any hidden fees I should be wary of when hiring a divorce lawyer?
It's crucial to discuss the fee structure upfront. Transparent lawyers will provide a breakdown of all costs. However, be cautious and inquire about any additional fees or potential expenses.
Can I change my divorce lawyer once the process has begun?
Yes, you have the right to change your lawyer at any point. However, it may impact the progression and cost of your case.
Do free divorce lawyers in Chicago offer the same quality of service as paid ones?
Many free or pro bono lawyers are highly skilled and dedicated. The quality of service largely depends on the individual lawyer's expertise, commitment, and the resources available to them.
Is it possible to settle a divorce without going to court?
Many divorces are settled through mediation or collaborative law processes where both parties reach an agreement without court intervention. A good divorce lawyer can guide you on the best approach for your situation.
Conclusion: Making an Informed Decision in Chicago
Whether you're in the city's heart or its outskirts, Chicago is teeming with talented divorce lawyers ready to assist. From those heralded as the best or top in their field to the unsung heroes offering free or affordable services, there's a perfect fit for everyone. Your journey through the complexities of divorce law doesn't have to be traversed alone. With a little research and clarity, you'll find the ideal advocate to stand by your side.
Your quest for legal excellence ends here. Reach out to TheLawyerDirectory for complimentary quotes today!