If you've ever been in trouble with the law for a driving violation, you know how stressful and hard it can be. From minor infractions to more serious offenses, the consequences of traffic violations can have far-reaching effects on your driving record, insurance rates, and even your ability to maintain a valid license. To navigate the complexities of traffic law and safeguard your driving privileges, turning to Traffic Lawyers can be a game-changer. In this article, we'll explore the world of Traffic Lawyers, their expertise, and their vital role in resolving traffic-related legal matters.
Traffic Lawyers: Who Are They?
Lawyers that focus on traffic law represent clients in court for a wide variety of traffic infractions and associated situations. They possess in-depth knowledge of traffic laws, regulations, and local ordinances, making them valuable assets when facing traffic tickets, DUI charges, license suspensions, and other driving-related legal issues.
Why Choose Traffic Lawyers?
Many individuals may wonder whether hiring a Traffic Lawyer is necessary when dealing with traffic violations. Let's delve into the compelling reasons why opting for their expertise can make a significant difference:
Expert Legal Advice: Traffic Lawyers have a profound understanding of traffic laws, allowing them to offer tailored legal advice that suits your specific situation.
Reduced Penalties: With their negotiation skills and experience, Traffic Lawyers may help reduce fines and points or even get charges dismissed altogether.
Preserve Driving Privileges: For more severe violations that could lead to license suspension, Traffic Lawyers can fight to protect your driving privileges.
Avoid Insurance Rate Hikes: By skillfully handling your case, Traffic Lawyers may prevent your insurance rates from skyrocketing due to traffic violations.
Time and Convenience: Navigating the legal system can be time-consuming, but Traffic Lawyers take the burden off your shoulders, handling paperwork and court appearances.
Courtroom Representation: If your case goes to court, Traffic Lawyers are adept at representing you and building a strong defense.
The Different Facets of Traffic Law
Traffic Lawyers cover a wide array of legal matters related to traffic violations. Let's explore some of the key areas where their expertise shines:
Traffic Tickets and Infractions
Traffic Lawyers can assist you in challenging and resolving various types of traffic tickets and minor infractions, such as speeding tickets, running red lights, and improper lane changes.
Driving Under the Influence (DUI)
DUI laws are complex, but a traffic attorney can help you understand them, build a defense, and face your charges with the best possible outcome.
License Suspensions
If you face license suspension due to accumulated points or other reasons, Traffic Lawyers can represent you in administrative hearings to protect your driving privileges.
Reckless Driving
Accused of reckless driving? Traffic attorneys can help you defend your rights and lessen the severity of any penalties you may face.
Hit-and-Run Cases
In hit-and-run incidents, Traffic Lawyers can guide you through the legal process, ensuring your rights are upheld, and appropriate actions are taken.
Traffic Accidents and Personal Injury
Traffic Lawyers can assist in cases where traffic accidents result in personal injury claims, helping victims seek rightful compensation.
Commercial Driver's License (CDL) Violations
For CDL holders, traffic violations can jeopardize their livelihood. Traffic Lawyers can protect their CDL status and livelihood.
The Process of Working with Traffic Lawyers
When you engage the services of Traffic Lawyers, the process typically involves several key steps:
Consultation: The initial consultation allows the Traffic Lawyer to assess your case's details and provide an overview of potential strategies.
Investigation: The lawyer thoroughly investigates, gathers evidence, and analyzes the traffic violation's circumstances.
Legal Strategy: Based on the evidence and their expertise, Traffic Lawyers develop a strong legal strategy to pursue the best possible outcome.
Negotiation: In some cases, negotiations with prosecutors may reduce charges or penalties.
Court Representation: If necessary, Traffic Lawyers will represent you in court, presenting your case and defending your rights.
Traffic Lawyers Near Me: Finding the Right Legal Support
The first step in resolving any traffic-related legal issue is to find the right traffic lawyer to provide expert advice and representation. The search term "traffic lawyers near me" can help you locate local attorneys specializing in traffic law. These lawyers are familiar with the specific traffic laws in your jurisdiction and can better understand the local legal landscape.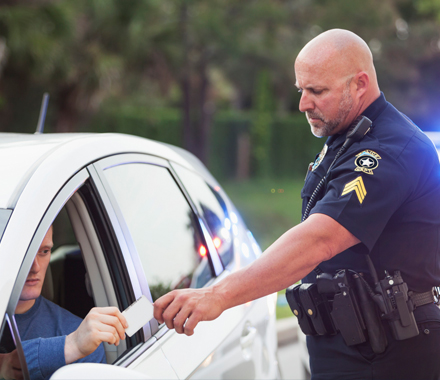 Traffic Ticket Lawyers: Navigating the Ticket Dismissal Process
One of the most common concerns people have when they receive a traffic ticket is whether it can be dismissed. Traffic ticket lawyers specialize in analyzing your ticket's circumstances and identifying possible defenses. They will evaluate factors such as radar calibration, officer testimony, and other evidence to build a strong case for ticket dismissal.
Traffic Ticket Lawyers Near Me: Accessibility and Convenience
The search for "traffic ticket lawyers near me" ensures that you find conveniently located lawyers, making it easier for you to schedule meetings and consultations. Proximity to your lawyer's office can significantly reduce travel time and expenses, allowing you to focus on your case with peace of mind.
New York Traffic Ticket Lawyers: Navigating Complex Cases
New York traffic laws can be complex, and facing traffic violations in this state can be daunting. Lawyers in New York who specialize in traffic tickets know the ins and outs of the state's legal system and can help you out. Their expertise can be particularly beneficial in handling more complicated traffic violations.
Traffic Ticket Lawyer: Your Legal Champion
A lawyer who specializes in traffic law is an advocate who will do all it takes to protect your rights and freedoms in court. They understand the impact traffic violations can have on your driving record, insurance rates, and even your livelihood. By enlisting their services, you have a knowledgeable ally in your corner, working tirelessly to achieve the best possible outcome for your case.
Traffic Ticket Attorney: Professional Advocacy in Court
A traffic ticket attorney is a legal professional with extensive experience representing clients in traffic court. Their experience in court and knowledge of the law might be beneficial when navigating the legal system. With a traffic ticket attorney by your side, you can confidently face traffic court.
How Do Lawyers Dismiss Traffic Tickets?
Lawyers employ various strategies to seek the dismissal of traffic tickets. Some common approaches include:
Challenging Radar Accuracy: Lawyers may question the accuracy of the radar used to measure your speed, arguing that it could produce erroneous readings.
Identifying Procedural Errors: Lawyers may scrutinize the traffic stop and citation process for any procedural mistakes that could lead to ticket dismissal.
Questioning Officer Testimony: Lawyers can cross-examine the officer who issued the ticket, raising doubts about the accuracy or validity of their account.
Presenting Evidence: Lawyers may gather evidence, such as eyewitness testimonies or video footage, to support their case and challenge the ticket's validity.
FAQ's
Q: How much do traffic lawyers charge for their services?
A: The cost of hiring a traffic lawyer varies depending on the case's complexity, location, and the lawyer's experience. Some may charge a flat fee, while others may have hourly rates.
Q: Can traffic lawyers guarantee ticket dismissal?
A: While traffic lawyers can significantly improve the chances of getting a ticket dismissed, there are no guarantees. The outcome of each case depends on the specific circumstances and evidence presented.
Q: Do I need a traffic lawyer for minor traffic violations?
A: Hiring a traffic lawyer for minor violations may not always be necessary, but it can still be beneficial. They can help reduce fines and prevent points from accumulating on your driving record.
Q: Can a traffic lawyer represent me in court if I'm from out of state?
A: Traffic lawyers can represent clients from out of state in traffic court. Their expertise can be particularly helpful if you're unfamiliar with local traffic laws.
Q: Will hiring a traffic lawyer save me money in the long run?
A: Hiring a traffic lawyer can save you money in the long run. They can help minimize fines, prevent insurance rate hikes, and keep your driving record clean.
Q: How long does the traffic ticket dismissal process take?
A: The duration of the dismissal process varies based on the complexity of the case, court schedules, and other factors. Your lawyer will provide an estimate based on the specifics of your situation.
Conclusion
Dealing with traffic violations and tickets can be stressful, but having the right traffic lawyer by your side can make a significant difference. From getting tickets dismissed to providing expert representation in court, traffic lawyers play a vital role in protecting your rights and interests. Whether you're facing a minor infraction or a more serious offense, enlisting the services of a skilled traffic lawyer can help you navigate the legal system with confidence.
Remember, when searching for traffic lawyers near me or New York traffic ticket lawyers, prioritize experience, expertise, and reputation to ensure you receive the best legal support possible.
Take the first step towards resolving your legal matters by reaching out to TheLawyerDirectory for complimentary quotes from top-notch attorneys.