When you rent a place, whether a flat, a house, or a business space, it's essential to know your rights and responsibilities as a renter. Rental agreements can be complex, and disputes may arise during your tenancy. This is where rental lawyers come in to offer their expertise and guidance.
What Are Rental Lawyers?
Rental lawyers, also known as rental property lawyers, specialize in rental properties and tenancy matters. They are well-versed in landlord-tenant laws, lease agreements, eviction processes, and other legal aspects of renting. These lawyers are essential allies for tenants and landlords, providing expert advice and representation in rental disputes and negotiations. If you search for "rental lawyers near me," they are just a click away to help you with your landlord-tenant issues.
The Roles and Responsibilities of Rental Lawyers
A competent rental lawyer takes on various roles and responsibilities to protect their client's rights and interests. Here are some of the key tasks rental lawyers handle:
Lease Agreement Review: Before signing a rental agreement, it's crucial to thoroughly review it with a rental lawyer or a rental agreement lawyer near you, if possible. They can identify any unfair terms or hidden clauses that may cause problems in the future.
Rent Payment Disputes: If there are disputes regarding rent amounts, late fees, or payment methods, a rental lawyer can intervene to find a resolution. Whether you are a landlord or tenant, consulting with landlord-tenant lawyers can help navigate such disputes.
Tenant Evictions: Rental lawyers assist landlords in navigating the eviction process legally and fairly, ensuring compliance with local landlord-tenant law.
Security Deposit Claims: Handling security deposit issues can be tricky. Rental lawyers help tenants recover their deposits, or landlords justify withholding them, all within the bounds of the law.
Property Maintenance and Repairs: If a landlord neglects their duty to maintain the property, tenants can seek help from rental lawyers or landlord-tenant attorneys to enforce their right to a habitable living space.
Fair Housing Rights: Rental lawyers advocate for tenants' fair housing rights, ensuring protection against discrimination based on race, gender, religion, or disability. Understanding the landlord-tenant relationship is crucial to maintaining a harmonious tenancy.
Why Should You Hire Rental Lawyers?
Hiring a rental or landlord-tenant lawyer offers numerous advantages for tenants and landlords. Let's explore the reasons why seeking legal counsel in rental matters is essential:
Expert Legal Advice: Rental lawyers have an in-depth understanding of rental laws and regulations, providing expert advice tailored to your situation. Whether you face disputes or need assistance with a rental agreement, rental lawyers can guide you.
Conflict Resolution: When disputes arise, rental lawyers act as mediators, aiming to resolve conflicts efficiently without resorting to costly and time-consuming litigation. Their expertise in landlord-tenant disputes makes them invaluable in finding mutually agreeable solutions.
Avoiding Costly Mistakes: Handling rental issues without legal guidance may lead to costly mistakes. Rental lawyers help you avoid potential pitfalls and safeguard your interests, whether you are a tenant or landlord.
Strong Representation: If negotiations fail, rental lawyers are prepared to represent you in court, ensuring your case is presented effectively. Landlord-tenant attorneys are experienced in litigation and can advocate for your rights in legal proceedings.
Peace of Mind: Knowing that you have a skilled legal professional on your side can provide peace of mind during challenging rental situations. Rental lawyers offer reassurance and support throughout the process.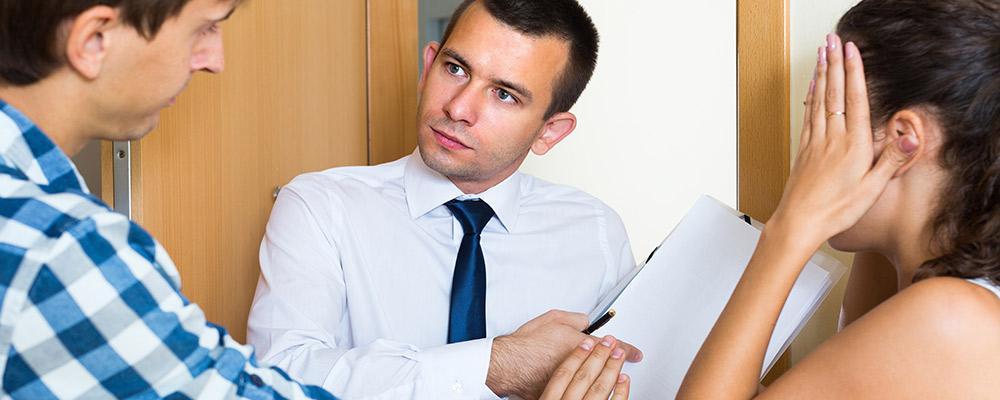 How to Choose the Right Rental Lawyer
Finding the right rental or landlord-tenant lawyer is essential for successfully resolving your rental issues. Consider the following factors when making your choice:
Experience: Look for a lawyer with extensive experience in handling rental-related cases and a track record of successful outcomes. Check if they specialize in landlord-tenant law.
Local Knowledge: Laws and regulations can vary between states and regions. Opt for a rental lawyer familiar with the rental laws in your area.
Client Reviews: Check online reviews and testimonials from previous clients to gauge the lawyer's reputation and quality of service. Find rental lawyers with positive feedback from clients facing similar rental disputes.
Clear Communication: A good rental lawyer communicates clearly and informs you about your case's progress. Effective communication is vital in understanding your legal options.
Affordability: While legal services can be expensive, consider the lawyer's fees and whether they offer payment plans or free consultations. Look for rental lawyers who offer a free consultation for initial advice.
FAQs About Rental Lawyers
Q: What Are the Typical Costs of Hiring a Rental Lawyer?
A: Hiring a rental lawyer's services may vary in cost depending on factors such as the complexity of the case and the lawyer's experience. Some lawyers charge hourly rates, while others may offer flat fees or contingency-based payments.
Q: Can a Rental Lawyer Help Tenants Break a Lease?
A: Yes, a rental lawyer can assist tenants in breaking a lease under specific circumstances, such as the property being uninhabitable or the landlord violating the terms of the agreement. If you need to break your lease, consult a rental lawyer or a landlord-tenant attorney near you.
Q: Can Landlords Use a Rental Lawyer to Evict Tenants?
A: Absolutely; landlords can engage a rental lawyer to navigate the eviction process lawfully. A rental lawyer ensures that all necessary steps are followed and that the eviction is justified according to landlord-tenant law.
Q: Do I Need a Rental Lawyer for Minor Disputes?
A: While some minor disputes can be resolved through communication, it's still advisable to seek legal advice. Rental lawyers can prevent minor issues from escalating into major problems and can offer guidance on resolving conflicts.
Q: Can Rental Lawyers Assist with Commercial Leases?
A: Yes, rental lawyers are well-equipped to handle commercial leases, providing legal counsel and representation for both landlords and tenants in commercial rental matters. If you are dealing with a commercial lease, consult a lawyer with expertise in commercial property.
Q: Can Rental Lawyers Prevent Unlawful Rent Increases?
A: Rental lawyers can intervene when landlords attempt to implement unlawful or excessive rent increases, ensuring that the rent hike adheres to local rental regulations. If you believe you are facing an unfair rent increase, seek legal advice promptly.
Conclusion
Renting a property involves legal complexities that can be daunting for both tenants and landlords. When faced with rental issues or disputes, seeking the assistance of rental lawyers or landlord-tenant lawyers is a wise decision. These legal professionals possess the knowledge and expertise to guide you through complex rental agreements and protect your rights.
Remember to choose a rental lawyer with experience, knowledge of local laws, and a proven track record of success. With the help of a good lawyer, you can confidently and calmly manage the world of renting.
Empower yourself with the right legal support – request free quotes from skilled lawyers through TheLawyerDirectory and make informed decisions.