Welcome to a world where compassion meets advocacy – the realm of Pro Bono Immigration Lawyers. This article delves into the inspiring work of these dedicated legal champions who bridge hope and empower lives. Discover the stories of uniting hearts, upholding rights, and shaping a brighter tomorrow for those seeking refuge and belonging. Let us embark on a journey that showcases the transformative impact of these selfless advocates in the realm of immigration law.
The Importance of Immigration Lawyers
Immigration law's intricate policies and ever-changing landscape can be overwhelmingly complex. Navigating this labyrinth requires skilled professionals—immigration lawyers. They provide critical guidance to individuals and families attempting to navigate the administrative processes associated with immigration, naturalization, and asylum.
Pro Bono Immigration Lawyers: Why They Matter
Pro bono immigration lawyers play a significant role in providing equitable access to legal services. Many individuals and families dealing with immigration issues cannot afford the often high costs of legal representation, making these pro bono services indispensable.
Finding Pro Bono Immigration Lawyers Near You
The Power of Online Search
When searching for "pro bono immigration lawyers near me," start with online search engines. Many legal service providers, law firms, and non-profits provide directories and resources to help individuals find free or low-cost immigration legal services.
Utilizing Local Non-Profit Organizations
Many cities and towns have local non-profit organizations that provide free immigration services or can connect you with pro bono lawyers. Look for organizations that work specifically with immigrant communities, as they often have connections in the legal world.
Reaching Out to Law Schools
Law schools often have clinics where law students, under the supervision of experienced professors, provide pro bono legal services. One of the best places to get free legal help is at one of these clinics.
Spotlight: Pro Bono Immigration Lawyers in NYC
The Unique Immigration Challenges in NYC
As a multicultural melting pot, NYC presents unique immigration challenges. A high demand for immigration services and the city's diverse population means pro bono immigration lawyers play a crucial role in the city's fabric.
Renowned Pro Bono Immigration Lawyers and Law Firms in NYC
NYC has numerous esteemed law firms and lawyers providing pro bono immigration services. This section will highlight some of these key players and their significant contributions to NYC's immigrant communities.
Case Studies of Successful Immigrant Stories in NYC
To illustrate the impact of pro bono immigration lawyers, this section will present case studies of individuals and families in NYC whose lives have been significantly improved through their assistance.
How Pro Bono Lawyers Support the Immigration Process
Preparing Necessary Documentation
From visa applications to asylum requests, immigration involves a lot of paperwork. Pro bono lawyers help immigrants prepare and submit these necessary documents, ensuring everything is accurate to avoid delays or rejections.
Representation in Court
If an immigrant has to appear in court—for example, in removal proceedings—pro bono lawyers can represent them, advocating on their behalf to secure the best possible outcome.
Assistance with Appeals
In cases where immigration applications are denied, pro bono lawyers can assist with filing appeals, providing a second chance for individuals and families seeking a new life in the U.S.
The Difference Between Pro Bono Lawyers and Immigration Consultants
Understanding the Role of Immigration Consultants
Unlike lawyers, immigration consultants—also known as "notaries" in some cultures—aren't authorized to provide legal advice. They can only provide administrative help, like translating and filing documents.
When to Choose an Immigration Lawyer Over a Consultant
For complex cases, legal representation by a qualified lawyer is crucial. This section will delve into the specifics of when opting for a lawyer over a consultant is advisable.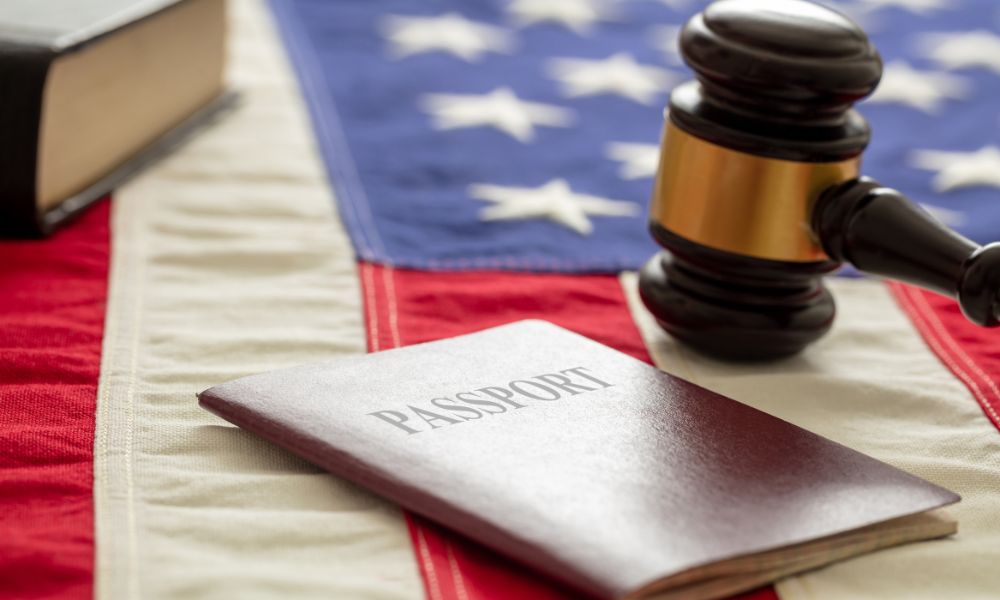 What to Expect When Working with Pro Bono Lawyers for Immigration
Initial Consultation
Working with pro bono lawyers usually starts with an initial consultation. This meeting helps determine if the lawyer can assist with your case and what the next steps should be.
The Legal Process
This section will detail the legal process that unfolds once you decide to work with a pro bono lawyer, from preparing your case to possible court appearances.
Potential Challenges and Overcoming Them
While pro bono lawyers offer invaluable assistance, the process can still be challenging. This section will outline common hurdles and provide practical advice for overcoming them.
The Impact of Pro Bono Lawyers on the Immigration System
Personal Impact on Immigrants
Pro bono lawyers can make a world of difference for individuals and families navigating the complexities of immigration law. This section will explore the profound personal impact of their work.
Impact on the Justice System
Pro bono services contribute to a more balanced and equitable justice system. This section will delve into the broader systemic impacts of pro bono work in the immigration field.
Community and Societal Impact
The work of pro bono lawyers ripples out to impact communities and society as a whole, fostering a more inclusive and diverse society. This section will discuss these wider ramifications.
FAQs
What is a pro bono immigration lawyer?
A pro bono immigration lawyer is a legal professional who offers their services for free or at a significantly reduced cost to help individuals navigate the complexities of immigration law.
How can I find pro bono immigration lawyers near me?
You can find pro bono immigration lawyers through online searches, local non-profit organizations, or law school clinics.
Why are pro bono immigration lawyers significant in NYC?
Given NYC's multicultural environment and high demand for immigration services, pro bono immigration lawyers play a crucial role in the city's social and cultural fabric.
How do pro bono lawyers assist in the immigration process?
Pro bono lawyers help prepare necessary documents, represent immigrants in court, and assist with appeals if necessary.
Is there a difference between pro bono lawyers and immigration consultants?
Yes, pro bono lawyers can provide legal advice and represent clients in court, while immigration consultants can only assist with administrative tasks like document translation and filing.
What should I expect when working with pro bono lawyers for immigration?
You can expect an initial consultation to understand your case, followed by a legal process that includes preparing your case, possible court appearances, and assistance with any challenges along the way.
What impact do pro bono lawyers have on the immigration system?
Pro bono lawyers help ensure fair access to the justice system, assisting immigrants who may not afford legal services. Their work impacts individuals, the justice system, and society as a whole.
Are pro bono lawyers really free?
Most pro bono lawyers offer their services for free. However, sometimes, there may be a small fee to cover administrative costs.
Can pro bono lawyers represent me in court?
Yes, pro bono lawyers can represent you in court proceedings related to your immigration case.
What if my case gets complicated? Can a pro bono lawyer still help?
Yes, pro bono lawyers are equipped to handle complicated immigration cases, including court representation and appeals.
Conclusion: The Lifeline of Pro Bono Immigration Lawyers
In a world often characterized by borders and limitations, pro bono immigration lawyers serve as beacons of hope, guiding individuals and families toward new beginnings. Their work goes beyond legal representation—it's a commitment to justice, equality, and the unassailable belief in the power of a fresh start.
Finding the right lawyer just got easier – get free quotes tailored to your specific needs through TheLawyerDirectory!