Knowing that you can turn to pro bono tenant lawyers for assistance can be a great relief for anyone grappling with landlord disputes, eviction notices, or unfair rental practices. Offering their legal expertise at no cost, these legal heroes are essential advocates for those unable to afford traditional legal services. They help clarify legal jargon, represent tenants in court, and, most importantly, protect tenants' rights.
Understanding the Role of Pro Bono Tenant Lawyers
In legal terms, "pro bono" derives from the Latin phrase "pro bono publico," meaning "for the public good." Lawyers who provide pro bono services offer their expertise voluntarily, usually to individuals who cannot afford to pay for such services. Pro bono tenant lawyers focus specifically on issues related to housing and landlord-tenant disputes.
These legal professionals handle various cases, including eviction proceedings, security deposit issues, housing discrimination, etc. They work within the framework of housing law, providing legal advice, representing tenants in court proceedings, and sometimes even offering mediation services between landlords and tenants. By doing so, they help ensure that everyone, regardless of their income level, has a fair chance to protect their rights and secure their homes.
The Importance of Pro Bono Lawyers for Tenants
Pro bono lawyers for tenants are more than just legal representatives – they're educators, advocates, and protectors of tenant rights. They play a critical role in ensuring that landlords fulfill their responsibilities and tenants are not exploited or left vulnerable.
By providing free legal advice and representation, pro bono lawyers help tenants navigate through the often complicated legal landscape. In doing so, they ensure tenants know their rights and responsibilities, aiding them in making informed decisions that align with their best interests.
They also work towards a larger goal – combating housing inequality and working to ensure safe and affordable housing is accessible to everyone.
How Pro Bono Lawyers Protect Tenants' Rights
Tenants' rights are protected under federal, state, and local laws. However, understanding these rights and how to enforce them can be challenging, especially for those facing financial difficulties or other disadvantages. This is where pro bono lawyers for tenants' rights come into play.
These legal experts can help tenants in numerous ways. For example, if a tenant receives an eviction notice, a pro bono lawyer can evaluate the validity of the eviction, ensure the landlord has followed due process, and represent the tenant in court if necessary. In cases of illegal rent increases, these lawyers can guide tenants through the process of disputing the increase, providing the necessary legal advice and representation.
Moreover, pro bono lawyers can also help with issues related to housing conditions and repairs. A lawyer can help a tenant take legal action against a landlord who doesn't take care of the property as required by the lease or by local housing rules. They can also assist in housing discrimination cases, ensuring fair treatment for all tenants.
Finding Pro Bono Tenant Lawyers Near You
While the need for pro bono tenant lawyers is clear, knowing how to find one might not be as obvious. Luckily, several resources are available to connect you with pro bono legal services in your area.
Legal aid societies or clinics are often the best places to start. These groups help people who need it with housing and landlord-tenant problems, as well as other legal issues, for free or at a low cost. State and local bar associations also usually have lists of lawyers offering pro bono services.
Additionally, many law schools run legal clinics where law students, under the supervision of experienced attorneys, provide free legal services. This can include representation in court, offering legal advice, and even conducting legal research for your case. These clinics are a great resource for tenants in need of legal assistance.
Working with Pro Bono Landlord Tenant Lawyers
Once you find a pro bono landlord-tenant lawyer to represent you, it's crucial to establish a strong working relationship. Remember that even though they're offering their services free of charge, they are professionals investing their time and expertise in your case.
To make the most out of this relationship, being prepared is essential. Collect all necessary documents related to your case, such as your lease agreement, correspondence with your landlord, pictures or evidence of repair issues, and any other relevant paperwork. Be honest and open about your situation, and clearly communicate your concerns and expectations.
Remember, your lawyer is there to help you, so don't hesitate to ask questions if you don't understand something. Ensure you understand your case's legal strategy and what your lawyer expects from you.
Success Stories of Pro Bono Tenant Lawyers
Behind every pro bono tenant lawyer is a string of success stories highlighting their vital role in ensuring justice. From helping tenants avoid unjust evictions to securing essential repairs for habitable living conditions, their victories underscore the importance of their work.
For example, consider a tenant living paycheck to paycheck. An abrupt illegal eviction notice could lead to homelessness. However, with the help of a pro bono tenant lawyer, they can contest the eviction, buy time to find alternative accommodation, or even maintain their tenancy.
Or, think about a tenant living in substandard conditions, unable to move out or pay for necessary repairs. A pro bono tenant lawyer can ensure the landlord fulfills their legal obligations, providing the tenant with safe, habitable living conditions.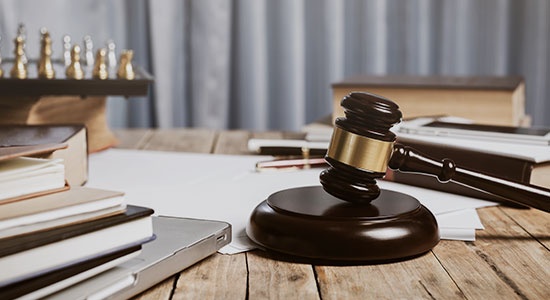 The Challenge and Reward of Being a Pro Bono Tenant Lawyer
Being a pro bono tenant lawyer is not without its challenges. It involves long hours, complex cases, and often emotionally charged situations. Lawyers may face heavy caseloads and limited resources, particularly in legal aid clinics or societies.
Despite these challenges, the rewards can be immense. There's the satisfaction of helping someone in need, the chance to make a tangible difference in someone's life, and the opportunity to uphold justice. These rewards often outweigh the challenges, making the role of a pro bono tenant lawyer uniquely fulfilling.
The Legal Landscape: How Pro Bono Tenant Lawyers are Shaping the Future
Pro bono tenant lawyers play a pivotal role in shaping the legal landscape. By representing low-income tenants, they bring attention to systemic issues, inform policy changes, and work to improve landlord-tenant laws. Their work on individual cases can lead to larger changes in housing law, advocating for more robust protections for tenants.
Through their dedicated service, these lawyers contribute to a future where access to justice and housing is a reality for everyone, not just those who can afford it.
FAQs About Pro Bono Tenant Lawyers
1. How can pro bono tenant lawyers help me?
Pro bono tenant lawyers can provide legal advice, represent you in court, help you understand and enforce your tenant rights, and guide you through landlord disputes.
2. How can I find a pro bono tenant lawyer near me?
Contact local legal aid societies, state bar associations, or law school clinics. Many of these organizations maintain directories of lawyers who provide pro bono services in your area.
3. What types of cases do pro bono tenant lawyers handle?
Pro bono tenant lawyers handle a range of landlord-tenant disputes. This can include eviction cases, security deposit disputes, rent increases, substandard living conditions, and housing discrimination cases.
4. What should I prepare before meeting with a pro bono tenant lawyer?
Before you meet with a free tenant lawyer, make sure you have all the papers that are important to your case. This could include your lease agreement, any written communication with your landlord, records of rent payments, and evidence related to your dispute.
5. Do pro bono tenant lawyers work for free?
Yes, pro bono tenant lawyers provide their services free of charge. They volunteer their time and expertise to help those who cannot afford traditional legal services.
6. Can a pro bono tenant lawyer represent me in court?
In addition to offering legal advice, pro bono tenant lawyers can represent you in court proceedings. They can help you navigate the legal process, prepare for court hearings, and advocate for your rights before a judge.
Conclusion
As we've explored, pro bono tenant lawyers are invaluable in protecting tenant rights and ensuring access to justice for all, irrespective of financial circumstances. They're more than just lawyers; they're advocates and educators striving to make a difference in their communities. If you're a tenant facing a legal issue, remember that help is available and maybe just a phone call away. In the intricate and often daunting realm of housing law, pro bono tenant lawyers stand as a beacon of hope, fairness, and justice.
Seeking legal advice? Request free quotes from skilled attorneys at TheLawyerDirectory and pave your way to justice.