Receiving a traffic ticket may seem like a minor bump on the road of life, but it can hold grave implications for your driving record, insurance premiums, and peace of mind. When faced with traffic violations, you might feel overwhelmed and unsure about how to proceed. What if you could lean on the knowledge and expertise of professionals who navigate these intricate traffic laws for a living? Enter traffic ticket lawyers, a strategic advantage that can be your ace up the sleeve in dealing with traffic violation issues.
Understanding Traffic Tickets and Their Legal Implications
A traffic ticket is more than a slap on the wrist. It's a legal summons, an invitation to a date with the law. Points on your driving record, costly fines, and skyrocketing insurance prices are the results of ignoring, mishandling or taking it lightly. And in severe cases, it could lead to license suspension. Traffic ticket lawyers understand the nuances of traffic laws and the workings of the legal system. This knowledge equips them to fight effectively on your behalf, potentially alleviating these burdensome penalties.
The Crucial Role of Traffic Ticket Lawyers
Traffic ticket lawyers are critical in the grand scheme of traffic law enforcement. These legal experts can help reduce the impact of penalties, prevent the accumulation of points on your driving record, and, in some cases, get charges dismissed entirely. They are familiar with local court procedures and have established professional relationships with traffic court judges and prosecutors, which can be advantageous when it comes to negotiating terms for their clients.
Benefits of Hiring Traffic Ticket Lawyers Near You
Hiring a local traffic ticket lawyer comes with an array of benefits. These professionals are well versed with local traffic laws, court customs, and law enforcement officials. This intimate knowledge can greatly enhance your chances of reducing the severity of penalties or getting tickets dismissed altogether. Besides, they save you the inconvenience of making court appearances, as they can often represent you without your presence. So, if you're searching for "traffic ticket lawyers near me," rest assured that you're moving in the right direction.
In-Depth Look: New York Traffic Ticket Lawyers
Traffic laws are stringent and strictly enforced in the bustling metropolis of New York. This makes the role of traffic ticket lawyers even more critical. New York traffic ticket lawyers are well-equipped to handle the complexities of the city's traffic law framework. These lawyers can be your guiding light, helping you navigate the labyrinth of legal formalities inherent to traffic violations in New York.
How Do Lawyers Dismiss Traffic Tickets? An Inside View
It might seem like magic when you hear of lawyers getting traffic tickets dismissed. But it's not; it's a product of knowledge, skill, and experience. Lawyers achieve this by identifying procedural mistakes, contesting the accuracy of the evidence, or challenging the traffic enforcement officer's interpretation of the incident. They also have the expertise to negotiate plea agreements wherein the charges are reduced to lesser offenses.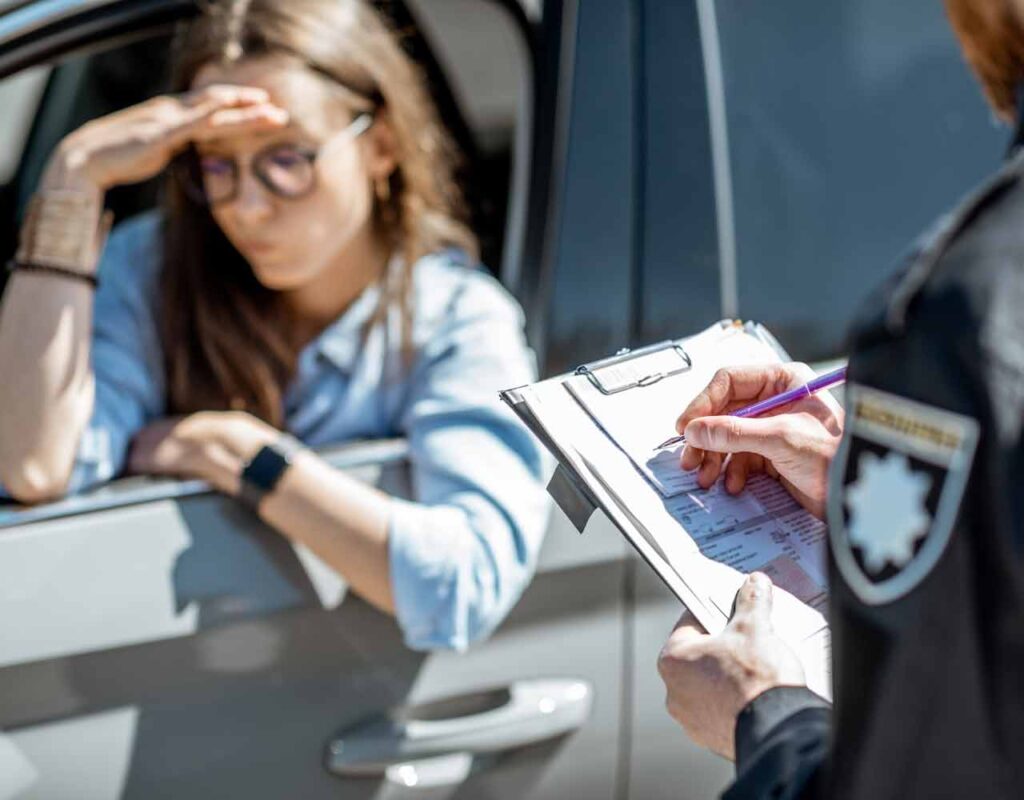 Finding Affordable Legal Services: Traffic Ticket Lawyer for $50
The idea of hiring a lawyer might bring up concerns about potential costs. However, it doesn't always have to be a costly affair. Some legal professionals offer their services at affordable prices, with some as low as $50, providing you with experienced counsel without breaking the bank. It's essential to thoroughly research and read client reviews when seeking such cost-effective legal assistance.
Locating a Reliable Traffic Ticket Lawyer Near You
Finding a reliable traffic ticket lawyer near you isn't a Herculean task if you know where to look. Online directories, local bar associations, and recommendations from acquaintances are excellent resources for finding a reliable "traffic ticket lawyer near me." Consider the lawyer's experience, client reviews, and fee structure before deciding.
Frequently Asked Questions
What can a traffic ticket lawyer do for me?
A traffic ticket lawyer can contest the traffic ticket on your behalf, negotiate lower penalties, and sometimes get the ticket dismissed entirely. They can also save you the time and stress of making court appearances.
How much does a lawyer pay for a traffic ticket cost?
The price tag on a traffic ticket attorney's services will rise or fall based on the complexity of the case and the lawyer's track record. However, it is possible to find legal representation for as low as $50.
Is it worth getting a lawyer for a traffic ticket?
Yes, it's often worth getting a lawyer for a traffic ticket. They can help reduce penalties, prevent points on your license, and save you the inconvenience of attending court. Their expertise can potentially save you more money in the long run.
Can traffic tickets be dismissed?
Yes, traffic tickets can be dismissed under certain circumstances, such as procedural mistakes, inaccuracies in the evidence, or if the traffic enforcement officer does not attend court.
Are traffic ticket lawyers effective in New York?
Yes, New York traffic ticket lawyers are effective due to their familiarity with the city's strict traffic laws, local court customs, and relationships with traffic court judges and prosecutors.
Conclusion
Getting a traffic ticket can be stressful and hard to deal with, but knowing that professional help is available can help. The best way to safeguard your driving record is to hire a traffic ticket lawyer, and doing so with as much information as possible is essential. After all, it's well worth the money to keep your good name on the road.
Your legal peace of mind is just a click away – request free quotes from trusted lawyers at TheLawyerDirectory.