Workplace disputes can be a complicated and emotionally challenging issue. For employees who feel they have been wrongfully terminated, navigating the maze of legal redress can be an arduous journey. For some, the cost of hiring an attorney may be prohibitive, creating a barrier to justice. Pro bono wrongful termination lawyers come into play here, offering indispensable legal help free of charge. This article provides a comprehensive insight into pro bono employment lawyers and how they can help you in case of wrongful termination.
Understanding Wrongful Termination
Before we delve deeper into the role of pro bono wrongful termination lawyers, it's essential to understand what constitutes wrongful termination. Even though laws change from place to place, wrongful termination usually means that an employee was fired in a way that broke one or more of the terms of their employment contract, a law, or employment law.
The Role of Pro Bono Wrongful Termination Lawyers
A pro bono wrongful termination lawyer essentially provides legal services, free of charge, to individuals unable to afford them. "Pro bono publico" means "for the public good." A lawyer often must help people who can't pay for legal help. In wrongful termination cases, a pro bono attorney can review your case, help you understand your rights, guide you through the legal process, and represent you in court if necessary.
Importance of Pro Bono Legal Services
The value of pro bono legal services can't be overstated. Legal action can be daunting for employees who have been unjustly dismissed. Navigating the legal system, understanding complex employment laws, and affording an attorney's fees can be overwhelming. This is where pro bono wrongful termination attorneys can make a world of difference. By offering legal services free of charge, these attorneys ensure that all individuals, regardless of their financial status, have access to justice.
Locating Pro Bono Employment Lawyers Near Me
Finding a pro bono employment lawyer may seem challenging, but there are several resources available. Start by contacting your local Bar Association. They often have information about pro bono programs and can guide you in the right direction. Legal aid organizations and non-profit organizations can also provide valuable assistance. Online searches using keywords such as "pro bono wrongful termination lawyers near me" can also yield valuable results.
What to Expect from Free Lawyers for Wrongful Termination
If you connect with free lawyers for wrongful termination, they will typically start by assessing your case to determine if you have a valid wrongful termination claim. They will guide you through your legal options and provide advice on the best course of action. Remember, though they offer their services free, these lawyers are as committed and qualified as any other attorney and are there to advocate for your rights.
Leveraging Legal Aid with Wrongful Termination Attorneys Pro Bono
If you believe you've been wrongfully terminated, don't let the lack of funds deter you from seeking justice. Wrongful termination attorneys pro bono can provide the legal help you need. By leveraging their services, you can have peace of mind knowing your case is in capable hands, allowing you to focus on your future rather than your past.
Understanding Your Rights and Identifying Wrongful Termination
The cornerstone of successfully challenging an unjust dismissal lies in understanding your rights as an employee. Employment laws vary considerably across states and countries, but the universal principle is that employees should be protected from unfair practices, including wrongful termination.
In most jurisdictions, employers are prohibited from terminating employees based on their race, religion, nationality, sex, age, disability, pregnancy, or marital status. Additionally, firing an employee in retaliation for engaging in legally protected activities like whistleblowing or filing a complaint against workplace harassment is also considered wrongful termination.
Legal Mechanisms for Pro Bono Representation
While no federal law requires lawyers to provide pro bono services, several states and the American Bar Association (ABA) have guidelines encouraging attorneys to devote a certain number of hours to pro bono work each year.
Public Interest law firms, legal aid offices, and various non-profit organizations often have pro bono programs. Law schools also run legal clinics where law students, supervised by experienced lawyers, offer pro bono legal services. These clinics can be an excellent resource for individuals in need of free legal assistance.
Selecting the Right Pro Bono Wrongful Termination Lawyer
Choosing the right lawyer is crucial, even when the services are pro bono. Ensuring your attorney has the necessary expertise and experience in handling employment law matters, particularly wrongful termination cases is essential.
Tips for the Initial Consultation
Prepare for your initial consultation with your pro bono wrongful termination lawyer. Bring all relevant documentation, including your employment contract, any correspondence related to your dismissal, and any evidence of unfair treatment. Be prepared to discuss your employment history in detail.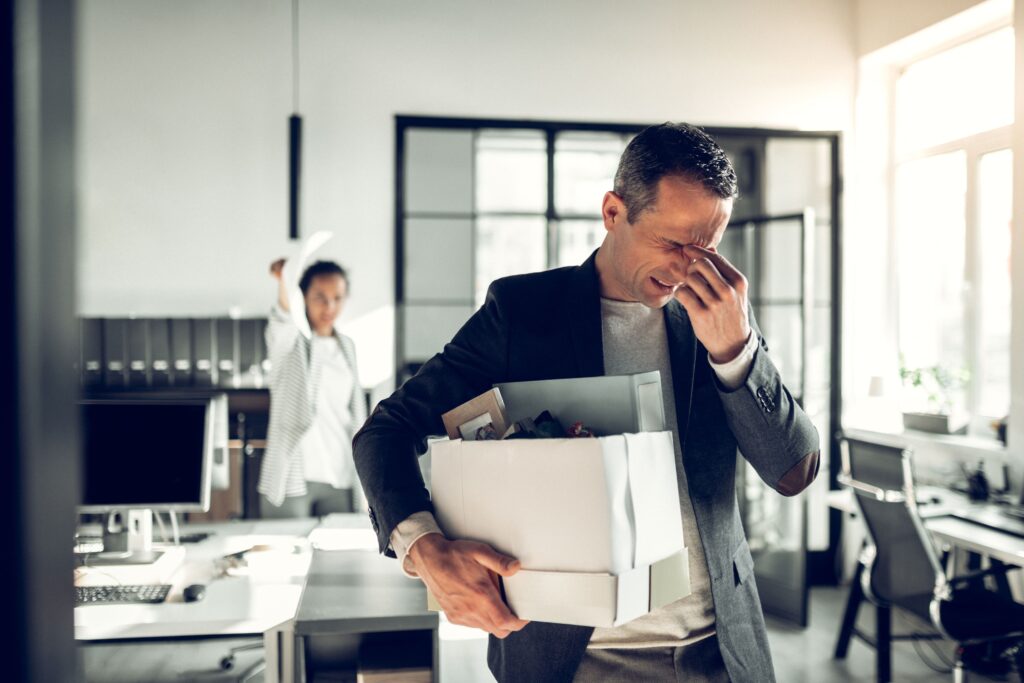 How Pro Bono Lawyers Work
Pro bono lawyers handle cases in the same way any other attorney would. They will review your claim, advise you on your legal rights, represent you in court if necessary, and strive to achieve your best possible outcome. Even if their customers can't pay the usual legal fees, their goal is to ensure justice is done.
Pro Bono Employment Lawyers and Mediation
Sometimes, disputes can be settled out of court through a process known as mediation. Your pro bono employment lawyer can assist you in representing your interests and striving to negotiate a satisfactory resolution.
The Potential Outcomes of a Wrongful Termination Claim
A successful wrongful termination claim can lead to various outcomes, including reinstatement to your job, monetary compensation, or a settlement negotiated between you and your former employer. A pro bono wrongful termination lawyer will advise you on the potential outcomes of your specific case.
Frequently Asked Questions
1. What does 'wrongful termination' mean?
Wrongful termination refers to firing an employee in violation of legal rights, contractual agreements, or established company policies. This can include dismissal due to discrimination, retaliation, or refusal to commit illegal acts at the employer's request.
2. What is a pro bono wrongful termination lawyer?
A pro bono wrongful termination lawyer is a legal professional who offers their services free of charge to clients who cannot afford them. They assist in wrongful termination cases, helping individuals understand their rights and guiding them through the legal process.
3. How can I find pro bono employment lawyers near me?
There are many ways to find lawyers in your area who work for free. You can talk to your local bar association, a legal aid group, or a non-profit that helps people with legal problems. Additionally, you can conduct online searches using relevant keywords.
4. Can I trust the services of free lawyers for wrongful termination?
Absolutely. Pro bono lawyers are professionals who offer their services free to ensure everyone, regardless of financial status, can access justice. They are bound by the same legal and ethical standards as any other attorney.
5. What do wrongful termination attorneys pro bono do?
Free wrongful termination lawyers will review your case, give you legal advice, help you through the legal process, and, if necessary, defend you in court. They handle cases the same way as any other attorney, ensuring that justice is served.
6. How can I prepare for my initial consultation with a pro bono wrongful termination lawyer?
Before meeting with your lawyer, gather all documents related to your employment and termination. This could include your employment contract, company handbook, pay stubs, performance reviews, termination notice, and any email or other communication regarding your dismissal. Be prepared to provide a detailed account of your employment history and the events leading up to your termination.
7. What outcomes can I expect from a wrongful termination claim?
The outcomes of a wrongful termination claim can vary, depending on the case's specifics. You may be reinstated to your position, receive monetary compensation, or settle with your former employer. A pro bono wrongful termination lawyer can help determine the potential outcomes for your specific case.
The Bottom Line
Wrongful termination is a severe breach of employment rights, and every employee deserves fair representation to seek justice. While pursuing legal action can seem daunting, remember that help is available. Pro bono wrongful termination lawyers are dedicated to providing you with the legal assistance you need, regardless of your ability to pay.
The fight for justice shouldn't be a privilege of the few but a right of all. And with pro bono wrongful termination lawyers, it truly is. Remember the tips in this article as you navigate this challenging situation, and remember, you don't have to go it alone.
Wave goodbye to legal woes and say hello to peace of mind. Get your free quotes from TheLawyerDirectory today!