Having the right guidance and representation is crucial when it comes to real estate transactions and property-related legal issues. Property lawyers are legal professionals specializing in real estate law, and they play a vital role in ensuring smooth transactions and resolving property-related disputes. This article will explore the various aspects of property lawyer, their expertise, and how they can assist you with your real estate needs.
Property Lawyer: What You Need to Know
A property lawyer, also known as a real estate attorney or conveyancing solicitor, is a legal expert specializing in real estate law. They are well-versed in the legal intricacies of buying, selling, and leasing properties. Property lawyers provide crucial services to individuals, businesses, and organizations involved in real estate transactions and can offer valuable advice and representation in property-related disputes.
The Role of a Property Lawyer
Property lawyers perform various duties and responsibilities to ensure that real estate transactions and legal matters are handled effectively. Some of their key roles include:
Title Search and Verification: Conduct thorough title searches to ensure the property's ownership and history are clear and free from encumbrances.
Drafting and Reviewing Contracts: Preparing and reviewing legal documents, such as purchase agreements, lease contracts, and property transfer deeds, to protect the interests of their clients.
Negotiation and Mediation: Assisting clients in negotiations and mediation to reach favorable outcomes in property-related disputes.
Due Diligence: Performing due diligence on the property, including zoning laws, environmental issues, and any legal restrictions.
Handling Closures: Overseeing the closing process to ensure all legal requirements are met, and the transaction is completed smoothly.
Litigation: Representing clients in court for property disputes and litigations.
Finding the Right Property Lawyer
When it comes to choosing a property lawyer, it's essential to find someone who aligns with your specific needs and requirements. Consider the following factors during your search:
Experience and Expertise
Look for a property lawyer with extensive experience in real estate law and a successful track record of handling cases similar to yours.
Local Knowledge
Opt for a lawyer familiar with the local real estate market and laws governing property transactions in your area.
Reputation and Reviews
To learn about the lawyer's reputation and level of client satisfaction, look at reviews and testimonials from former clients.
Fee Structure
Discuss the lawyer's fee structure upfront to avoid any surprises later in the process.
The Benefits of Hiring a Property Lawyer
Partnering with a property lawyer can offer numerous advantages, making the investment worthwhile. Some benefits include:
Legal Protection: Property lawyers protect your rights and interests during real estate transactions.
Avoiding Costly Mistakes: Their expertise helps prevent potential legal pitfalls and costly errors.
Smooth Transactions: Property lawyers handle the complexities of paperwork and negotiations, leading to smoother transactions.
Conflict Resolution: In the case of disputes, lawyers are skilled at resolving conflicts efficiently.
Understanding Legal Jargon: Property lawyers can decipher complex legal language and provide you with clear explanations.
Compliance and Regulations: They ensure that all transactions comply with local laws and regulations.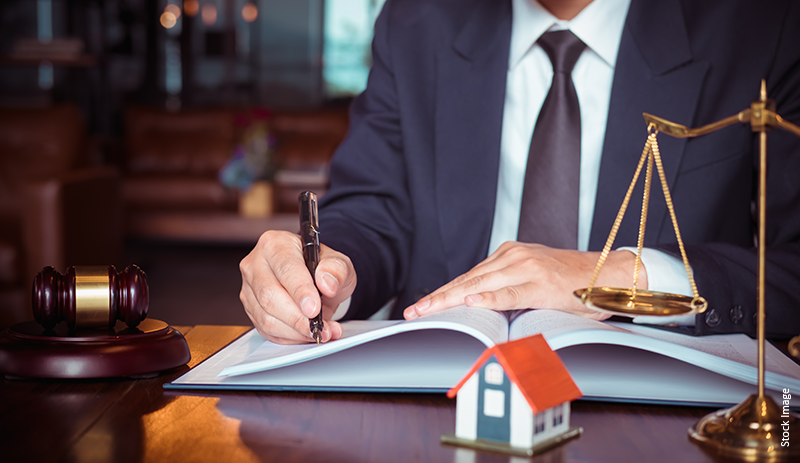 Property Lawyer Services: Beyond Real Estate
Property lawyers' expertise extends beyond traditional real estate matters. Here are some additional areas where you might require their services:
Property Damage Lawyer
A property damage lawyer can help you seek compensation and navigate insurance claims if your property has been damaged due to negligence or accidents.
Property Division Lawyer
During divorce or separation, a property division lawyer can assist in fairly dividing assets, including real estate properties.
Intellectual Property Lawyer
Intellectual property lawyers deal with legal matters concerning copyrights, trademarks, patents, and trade secrets.
How to Find a Property Lawyer Near Me?
If you're searching for a property lawyer in your area, consider these strategies to locate the right one:
Local Directories: Check local directories or legal association websites for listings of property lawyers in your city.
Online Reviews: Read online reviews and testimonials from previous clients to assess a lawyer's reputation.
Ask for Recommendations: Seek recommendations from friends, family, or colleagues who have used property lawyers' services.
Consult Multiple Lawyers: Schedule consultations with multiple lawyers to find one that suits your needs.
Check Credentials: Verify the lawyer's credentials, experience, and any additional certifications they may have.
FAQs about Property Lawyers
Q: What services does a property lawyer provide?
A: Property lawyers offer a wide range of services, including title verification, contract drafting, negotiation, due diligence, and representation in court if needed.
Q: When should I hire a property lawyer?
A: It's best to involve a property lawyer from the beginning of any real estate transaction or a legal matter to avoid potential issues later.
Q: How much do property lawyers charge for their services?
A: The fees of property lawyers can vary based on the complexity of the case and the lawyer's experience. It's essential to discuss the fee structure in advance.
Q: Can a property lawyer assist with commercial real estate matters?
A: Property lawyers can handle residential and commercial real estate matters.
Q: What if there are disputes over property ownership?
A: In cases of property ownership disputes, a property lawyer can represent your interests in court and seek a resolution.
Q: Is involving a property lawyer in a real estate closing necessary?
A: While it's not mandatory, having a property lawyer at the closing can provide you with legal protection and ensure a smooth transaction.
Conclusion
Property lawyers are pivotal in safeguarding your interests and ensuring legal compliance in real estate matters. Their expertise and experience can guide you through complex transactions and provide effective solutions to disputes. Whether you are buying, selling, or dealing with property-related legal issues, consulting a property lawyer is a wise decision. Consider their experience, reputation, and local knowledge to find the right lawyer for your specific needs.
Your search for the perfect lawyer ends here. Obtain free quotes via TheLawyerDirectory and secure the expert counsel you deserve.