Accidents can happen anytime and leave victims and their families in distress. When dealing with the aftermath of an accident, it is crucial to have seasoned accident lawyers on your side to advocate for your rights and ensure you get the compensation you deserve. In this article, we will delve into the importance of accident lawyers and the various types of accidents they handle, such as car, truck, and motorcycle accidents. We will also explore the role of accident lawyers in assisting, handling insurance companies, and securing the necessary medical care and compensation for victims.
Understanding Accident Lawyers
Personal injury attorneys focus their practice on representing clients who have suffered harm in traffic accidents. They are well-versed in accident laws and have the expertise to represent victims in their pursuit of justice. With their knowledge and experience, accident lawyers become invaluable allies for those facing the challenges of accident aftermath.
Types of Accidents Handled by Accident Lawyers
The Role of Accident Lawyers
a. Legal Expertise: Accident lawyers possess extensive knowledge of personal injury law, enabling them to provide sound legal advice and representation. They guide their clients through the legal process, ensuring that all necessary steps are taken to build a strong case.
b. Handling Insurance Companies: Dealing with insurance companies can be overwhelming for accident victims. Accident lawyers advocate for their clients, negotiating with insurance carriers to ensure fair settlements that cover future medical care, medical bills, and other expenses related to the accident.
c. Obtaining Medical Treatment: Accident lawyers understand the importance of obtaining proper medical treatment for their client's injuries. They can connect victims with reputable medical professionals to ensure they receive the care they need for their recovery.
Seeking the Compensation You Deserve
a. Medical Bills and Expenses: Victims often face substantial medical bills and expenses after an accident. Accident lawyers work tirelessly to secure compensation for medical treatments, surgeries, therapy, and any other costs incurred due to the accident.
b. Pain and Suffering: Injuries from accidents can cause physical and emotional pain and suffering. Accident lawyers fight for compensation for the intangible losses their clients experience, ensuring that their pain and suffering are acknowledged.
The Importance of a Free Consultation
Many reputable accident lawyers offer free consultations to assess the potential of a case. This initial meeting allows victims to discuss their situation with a lawyer, understand their legal options, and gain insight into the compensation they may be entitled to.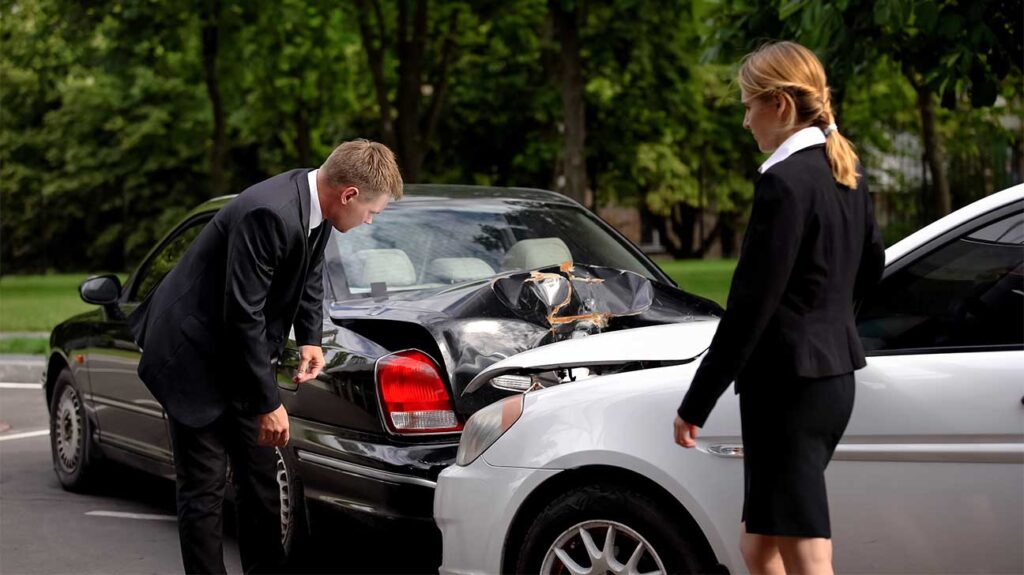 Frequently Asked Questions (FAQs) about Accident Lawyers
1. What do accident lawyers do?
Personal injury cases arising out of accidents are a lawyer's specialty. Victims are represented by attorneys who work to secure financial recompense for their injuries, medical expenses, and other losses. Lawyers specializing in personal injury cases can help victims collect evidence, communicate with insurance companies, and even go to trial.
2. What types of accidents do accident lawyers handle?
Accident lawyers handle various accidents, including:
Car accidents
Truck accidents
Motorcycle accidents
Auto accidents
Trucking accidents
Construction accidents
Bicycle accidents
3. Why should I hire an accident lawyer after an accident?
Hiring an accident lawyer is crucial because they have the knowledge and experience to navigate the complexities of personal injury law. You can put your energy into healing while they fight for your rights, negotiate with insurance companies, and collect compensation for your injuries.
4. How much does it cost to hire an accident lawyer?
Most personal injury attorneys will only be paid if they win your case. This means that they won't get paid unless they win you money. The fee is usually a percentage of the final settlement or court award. Additionally, most accident lawyers offer free initial consultations to assess your case.
5. What if the accident was partially my fault? Can I still seek compensation?
Even if you bear some responsibility for the accident, you may still be eligible for compensation in states that follow comparative negligence laws. The compensation you receive will be reduced proportionally based on your percentage of fault. An accident lawyer can help you navigate such situations and maximize your compensation.
6. How long do I have to file a personal injury claim after an accident?
There is no uniform time limit for filing a personal injury claim nationwide. If you want to be sure you don't miss any deadlines, you need to talk to a lawyer about your accident as soon as possible after it happens. Your right to seek compensation may be lost if you fail to file your claim within the applicable statute of limitations.
7. Will my case go to trial?
A trial is often unnecessary in personal injury lawsuits because they can be settled out of court through discussions with insurance companies. However, if a fair settlement cannot be reached, your accident lawyer may recommend trialing the case to pursue the compensation you deserve.
8. How much compensation can I expect to receive for my injuries?
Injuries, their impact on your life, medical costs, missed wages, and other expenses are some variables that might affect how much compensation you receive. An expert personal injury attorney can review the circumstances of your case and give you a better idea of how much money you might be entitled to.
9. Can I handle the insurance claim on my own?
Even if you can handle an insurance claim independently, doing so can be difficult, especially if you're dealing with an insurance company that might try to lowball you. If you were hurt in an accident, getting a lawyer can help you get the money you are entitled to.
10. How do I find the best accident lawyer for my case?
Finding the right accident lawyer involves research and consideration. Find a lawyer who has won cases like yours before, has good feedback from previous customers, and has a track record of success. It is also important to meet with the attorney for a consultation to discuss your case and see if you get along.
Conclusion
Accidents can be life-altering events, leaving victims and their families with physical, emotional, and financial burdens. The expertise of accident lawyers becomes paramount in securing the compensation victims deserve. Whether it's a car accident, truck accident, motorcycle accident, or any other type of accident, seeking the assistance of an experienced accident lawyer can make a significant difference in the outcome of a case. By understanding accident laws, negotiating with insurance companies, and advocating for their client's rights, accident lawyers are crucial in pursuing justice and rightful compensation for those affected by accidents. If you or a loved one are ever in such a predicament, you should not hesitate to retain the services of an accident attorney to help you assert your legal rights and collect the compensation you are due.
Say goodbye to legal confusion! Access TheLawyerDirectory for free quotes and find lawyers who truly understand your needs.