Divorce is often a testing time that stirs a whirlwind of emotions. The complexities it brings are immense, and the intricate legal procedures involved further compound the problem. An enormous barrier to many is the daunting financial costs associated with hiring a lawyer. This hurdle can be mitigated by the indispensable assistance of pro bono divorce lawyers. These dedicated legal professionals offer their seasoned expertise at no cost or at considerably discounted rates, providing an invaluable lifeline to those who otherwise couldn't access such vital legal assistance.
Understanding the World of Pro Bono Services
Defining Pro Bono
The term pro bono comes from the Latin phrase "pro bono publico," which translates to "for the public good." In the legal realm, pro bono refers to the legal services that attorneys voluntarily provide without charging their clients. The clients usually cannot afford legal representation or non-profit organizations that work towards bettering society.
Why Lawyers Offer Pro Bono Services
Pro bono services are deeply embedded in the legal profession's ethos to ensure justice is within everyone's reach, regardless of their financial ability. Lawyers, therefore, commit to offering pro bono services to uphold this noble principle. Aside from fulfilling their moral obligations, these services also offer legal professionals an invaluable opportunity to hone their skills and acquire experience in various legal fields.
Types of Cases Handled by Pro Bono Lawyers
Pro bono lawyers offer their expertise across various legal cases, including divorce, child custody issues, immigration, and criminal defense. The demand for pro bono divorce lawyers stands out due to family law's intricacies, which can pose significant challenges to individuals with no legal background.
Pro Bono Divorce Lawyers: A Closer Look
The Importance of Pro Bono Divorce Lawyers
Pro bono divorce lawyers play a pivotal role in providing indispensable legal services to individuals in the throes of a divorce who cannot afford paid legal representation. They skillfully guide clients through convoluted legal processes, zealously protect their rights, and go the extra mile to ensure their clients get a fair hearing in court.
How to Find Pro Bono Divorce Lawyers Near Me
Legal aid groups, local bar associations, and law schools often have a pool of lawyers who work for free. Most of these organizations provide online directories to help individuals find pro bono divorce lawyers in their vicinity, effectively answering the common query: "How can I find pro bono divorce lawyers near me?"
What to Expect from a Pro Bono Divorce Lawyer
A pro bono divorce lawyer offers services akin to their paid counterparts. They empower clients by helping them understand their legal rights, prepare the required paperwork, and represent them in court. However, due to the high demand for pro bono services, clients may face waiting times before they receive assistance.
The Limitations of Pro Bono Divorce Lawyers
While pro bono lawyers make a tremendous impact in making legal services accessible, they also have their limitations. Many of them have a high caseload, meaning they may not offer the same level of individual attention that a paid lawyer might offer. Moreover, pro bono services are usually available for those who meet specific income guidelines, meaning not everyone qualifies.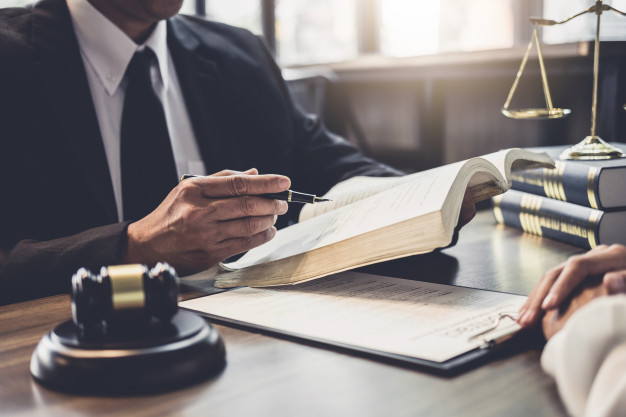 The Future of Pro Bono Services
The growing demand for pro bono legal services has ignited more legal professionals to step up and offer their expertise at no charge. Law schools are also actively integrating mandatory pro bono work into their curriculum to instill a sense of social responsibility in future lawyers. This increasing trend paints a promising future where legal representation is increasingly accessible, irrespective of one's financial standing.
Frequently Asked Questions
What does it mean when a lawyer works pro bono?
When a lawyer chooses to work pro bono, they give their legal services to people who can't afford to hire one for free or at a very low cost.
How do I find pro bono divorce lawyers near me?
To find pro bono divorce lawyers near you, you can contact local legal aid organizations, bar associations, or law schools. Many of these establishments provide directories of pro bono services available within your locality.
Who qualifies for pro bono services?
Eligibility for pro bono services varies across different organizations. It is primarily determined by an individual's income level and the nature of their legal issues.
What types of cases do pro bono lawyers handle?
Pro bono lawyers can handle various legal issues, including divorce, child custody, immigration, and criminal defense.
What are the benefits of pro bono services?
Pro bono services enable access to justice for individuals who cannot afford legal representation. They also offer lawyers a chance to give back to their communities while gaining experience in various legal fields.
What are the limitations of pro bono legal services?
Pro bono legal services are usually in high demand, leading to lengthy waiting times. Furthermore, pro bono lawyers may not be able to provide the same level of personal attention as paid attorneys due to high caseloads.
Conclusion
Without a lawyer, finding your way through the complicated legal issues that come up during a divorce can be hard. This is especially true for people who are struggling financially. Pro bono divorce lawyers provide an invaluable service in such instances, ensuring legal representation is accessible and that one's financial circumstances don't hinder the pursuit of justice. Understanding the role, benefits, and limitations of these legal professionals allows individuals to make informed decisions when faced with the unfortunate circumstance of a divorce.
Your path to justice starts here – compare free quotes from top lawyers through TheLawyerDirectory!