In any democratic society, ensuring justice and equality for all citizens is paramount. While legal systems and legislative bodies aim to achieve this, people still suffer unfair treatment due to discrimination. This is where the invaluable service of discrimination lawyers comes into play. In particular, pro bono discrimination lawyers, committed to offering their legal expertise without charge, serve as a beacon of hope for individuals unable to afford legal assistance. These legal professionals specialize in various forms of discrimination, including racial, age, gender, and employment discrimination.
This comprehensive guide sheds light on pro bono discrimination lawyers, their roles, and how you can find one near you.
Understanding Pro Bono Discrimination Lawyers
The term "pro bono" originates from the Latin phrase "pro bono publico," meaning "for the public good." Hence, when discussing discrimination lawyers pro bono, we refer to those offering free legal representation to victims of discrimination. These lawyers typically deeply understand federal and state laws concerning civil rights and employment, which they use to protect their client's rights and interests.
Importance of Pro Bono Discrimination Lawyers
Pro bono discrimination lawyers are essential for maintaining a just society. Not all individuals experiencing discrimination can afford legal representation, and this economic hurdle can prevent them from seeking justice. Pro bono lawyers bridge this gap, enabling everyone to have a fair shot at justice regardless of their financial situation.
Types of Discrimination Cases Handled by Pro Bono Lawyers
Discrimination can manifest in various forms and areas of life, each with its unique set of laws and procedures. Pro bono discrimination lawyers may specialize in one or more of these areas.
Pro Bono Lawyers for Racial Discrimination
Racial discrimination continues to be a prevalent issue in many societies. Lawyers who work on racial discrimination cases for free work very hard to make sure that everyone is treated the same, no matter their race, ethnicity, or country of birth. They know a lot about laws like the Civil Rights Act and the Fair Housing Act, which make it illegal to treat people differently because of their race in different parts of life, like jobs, housing, and public services.
Pro Bono Employment Discrimination Lawyers
Employment discrimination is another area where pro bono lawyers render their services. Whether it's a case of unfair hiring practices, unequal pay, or wrongful termination based on race, gender, age, disability, or sexual orientation, these lawyers are equipped to protect the rights of employees and job applicants. They work within the rules of laws like the Americans with Disabilities Act, the Age Discrimination in Employment Act, and the Equal Pay Act.
Locating Pro Bono Discrimination Lawyers Near You
In the age of technology, finding pro bono discrimination lawyers near me has become a relatively easy task. Many legal aid societies, non-profit organizations, and online platforms can connect individuals with discrimination lawyers willing to offer their services pro bono.
Legal Aid Societies
Legal aid societies nationwide provide a valuable service by connecting people in need with free legal resources, including pro bono discrimination lawyers. These societies are typically funded by the government or non-profit organizations, ensuring that they can provide their services at no cost.
Non-Profit Organizations
Various non-profit organizations specialize in combating specific types of discrimination and often provide legal resources, including access to pro bono lawyers. For instance, organizations such as the American Civil Liberties Union (ACLU) or the Equal Rights Advocates offer legal support to victims of civil rights violations and gender discrimination, respectively.
Online Platforms
Many online platforms have emerged, connecting individuals in need with pro bono lawyers. There are searchable lists on websites like TheLawyerDirectory.com that can help you find free discrimination lawyers near you.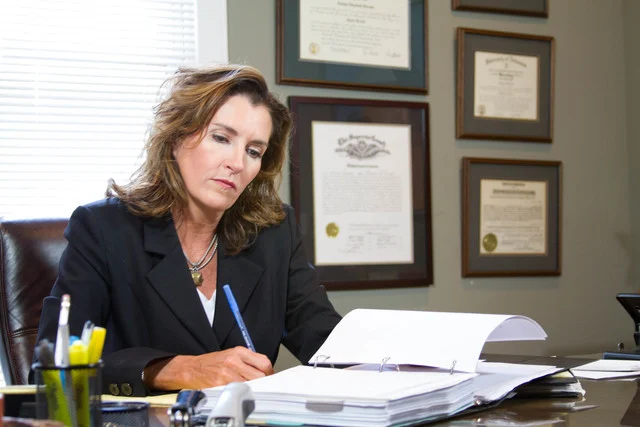 Working with Pro Bono Discrimination Lawyers
The journey towards justice begins once you've located a pro bono discrimination lawyer. The lawyer will analyze your case, provide counsel, and, if necessary, represent you in court.
Case Analysis and Counsel
Your chosen lawyer will thoroughly review your case, analyzing the circumstances, supporting evidence, and applicable laws. They will provide:
Legal counsel.
Explaining your rights.
Possible legal actions you can take.
The potential outcomes of these actions.
Legal Representation
Your pro bono discrimination lawyer will represent you in court if your case warrants legal action. They will argue your case, present evidence, negotiate settlements and strive to achieve your best possible outcome.
Frequently Asked Questions
1. How does a pro bono lawyer differ from a regular lawyer?
The main difference lies in the payment structure. While regular lawyers charge for their services, pro bono lawyers offer their services free of charge to individuals who cannot afford them, typically in cases involving discrimination or civil rights.
2. How does a pro bono discrimination lawyer build a case?
A pro bono discrimination lawyer builds a case by first gathering all relevant facts and evidence. They will then analyze this information in light of applicable laws, precedents, and regulations. This forms the basis for their argument, which they present in court or negotiations.
3. Can pro bono lawyers turn down my case?
Like any lawyer, pro bono lawyers can choose not to take on your case for various reasons, such as workload, conflict of interest, or if they believe the case lacks merit.
4. Is it difficult to find pro bono lawyers for racial discrimination?
While finding any specific legal aid can be challenging, many resources can help you find pro bono lawyers specializing in racial discrimination, including legal aid societies, non-profit organizations, and online databases.
5. Can a pro bono lawyer help me if I've been unfairly dismissed from my job?
Yes, pro bono employment discrimination lawyers specialize in cases involving unfair treatment in the workplace, including wrongful termination. They can help you figure out what your rights are, build your case, and stand up for you in court or during settlement talks.
6. Will a pro bono lawyer prepare all the necessary paperwork for my case?
Yes, a pro bono lawyer will prepare all necessary legal documents for your case, just like a lawyer you would hire and pay. This includes drafting pleadings, filing motions, and preparing trial evidence.
7. How long does a discrimination case take with a pro bono lawyer?
The length of a discrimination case relies on a lot of things, like how complicated it is, how busy the court is, and whether or not the case is settled out of court or goes to trial.
8. What should I prepare for my first meeting with a pro bono discrimination lawyer?
You should prepare all relevant documents and information related to your discrimination claim. This may include employment records, witness statements, emails, or other evidence supporting your claim.
9. If I start with a pro bono lawyer, can I switch to a paid lawyer later?
Yes, you can change your lawyer at any point in the legal process. However, it's important to consider the potential impacts on your case, as switching lawyers may lead to delays.
10. Do pro bono lawyers receive any compensation for their work?
While pro bono lawyers do not receive payment from their clients, they may receive some form of recognition or benefit from the bar association or legal aid organization they are affiliated with. In some cases, they may also receive fee awards from the court if they win the case.
The Path Forward: Overcoming Discrimination with Pro Bono Lawyers
While discrimination persists, so does the fight against it. Pro bono discrimination lawyers are a testament to this struggle. They stand ready to protect victims' rights and ensure that everyone can access justice regardless of their financial situation.
If you or someone you know is facing discrimination, remember that help is available. Legal assistance is at hand, from pro bono lawyers for racial discrimination to pro bono employment discrimination lawyers. Find the right lawyer near you and take the first step toward achieving justice.
With this comprehensive guide, we hope to empower you with the knowledge and resources to combat discrimination effectively. Remember, no one should tolerate discrimination, and everyone has the right to seek justice. The pro bono discrimination lawyers are here to make that journey possible.
In need of legal expertise? Get started with TheLawyerDirectory and receive free quotes from the finest attorneys in town.